Wowhead digs up Allied Race Character Creation screen requirements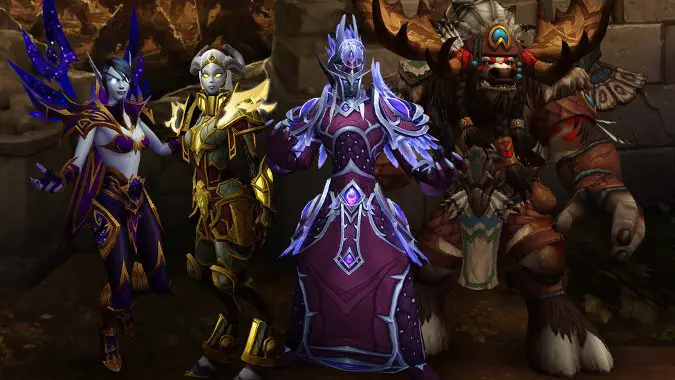 If you're wondering how to unlock the Allied Race you most want to play, you're not alone. It seems to be one of the biggest topics in discussing Battle for Azeroth, and there are a host of questions players ask. Will you be able to play Allied Races via preordering the next expansion? Is it similar to how Demon Hunters were playable before Legion? Which ones are the furthest along? How will the game will deal with the unlock process? The folks at Wowhead have done some datamining and have some more information for us.
One thing they didn't learn yet was whether or not you'll be able to unlock Allied Races before Battle for Azeroth comes out via a preorder. However, the character creation process checks to see if you own Battle for Azeroth. It informs you that you need to pick it up if you don't have it. It then checks to see if you have the proper unlock achievement for the Allied Race you're trying to create. At present, the Achievements don't actually specify how you get them. It says "Complete the quest below" but doesn't actually list the quest in question. So it's still unclear if you'll be able to unlock the Nightborne or Highmountain before Battle for Azeroth. There's no indication that you'll be able to play one during the end of Legion with a pre-order of Battle.
I think it's interesting that we're seeing information for Lightforged Draenei, Void Elves, Nightborne and Highmountain Tauren — the four we could conceivably play in Legion — but nothing on the Zandalari Trolls or the Dark Iron Dwarves. It makes sense to me because I assume their unlock achievements will be tied to adventuring on Kul Tiras and Zandalar. But does that hint at preorder unlocks for the other four? Hard to say, but I'm sure folks will speculate in that direction. Still, the UI interface for character creation is essentially complete for these four races. You'll need Battle for Azeroth to unlock them, and the game checks for the proper achievements before it lets you do so.