"Blaze," a StarCraft Firebat, is coming to Heroes of the Storm in January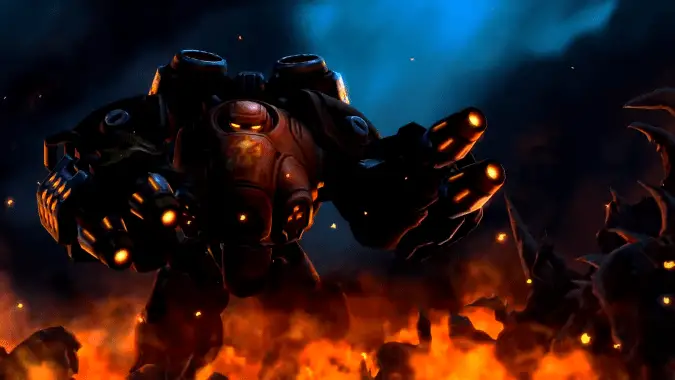 Well here's something I didn't expect to happen this week: The Heroes of the Storm team just announced the game's next hero in a very brief teaser video. Coming in January, Blaze is a StarCraft Firebat unit and a hero that has been long-awaited in the Heroes community. Part of this is because the Firebat unit has been around the StarCraft universe since the original game, and the other (bigger) part is because Firebat has been listed on an alleged leak as a hero for a long time now.
So far, all we know about the now-confirmed hero comes from the YouTube description:
Blaze is a dual-incinerator cannon wielding Warrior who excels at area-of-effect damage and locking down an area of the battlefield.
Other than that, all we can do is guess at his abilities from how the Firebat is characterized in the StarCraft games. Unfortunately, his "ability kit" isn't as easily discernible as, say, an Overwatch hero's. However, he does have several abilities which temporarily increase his armor, as well as some upgrades to increase his attack range or AOE radius. Additionally, the Firebat unit in the cancelled StarCraft: Ghost game did have guided napalm rockets.
It's not a lot to go on, but I find that a bit more exciting, to be honest. Blizzard has more of a blank canvas to work with here than other heroes, and I'm all for a solo-laning Warrior who likes to burn things. And trust me, he likes to burn things (just ask Jaina).
The full, burnination-filled teaser video — which is a rare live-action production featuring cosplayer DoomPrincess — comes from Rocket Jump. Pretty cool, if you ask me. Or maybe "lit" is the better adjective. You know, because of the fire.
(I'll show myself out.)