Would you like to see an Overwatch movie?
I was browsing through the video-on-demand options on TV the other night and stumbled across the Warcraft movie. I haven't seen it since it left theaters, so I was happy to give it another watch while I took down the Christmas tree. Sure, I know the movie had its detractors, but it wasn't a bad film, when it comes down to it. It's a fun movie. I thought it was pretty entertaining, and I still do. I don't know if we'll ever see a sequel, which makes me sad — but at least we have one to watch, right?
This did, however, get me thinking about video game cinema in general. Movie adaptations of video game IPs don't typically do well at the box office. I'm not sure if it's because of heightened player expectations, or just the narrow audience the movies tend to cater to. I mean, people that love playing a particular game usually want to see something really specific out of any adaptations. On the other hand, you have people that might avoid a film simply because they aren't familiar with the game.
That kind of thinking generally boils down to the fact that most games have a mountain of established story to work around. Players want accuracy, but accuracy means that you might alienate any non-gamer audience if you cleave too closely to that established story without explaining it first. So…how do you get a good video game film? One that satisfies the existing playerbase, while simultaneously keeping non-players entertained?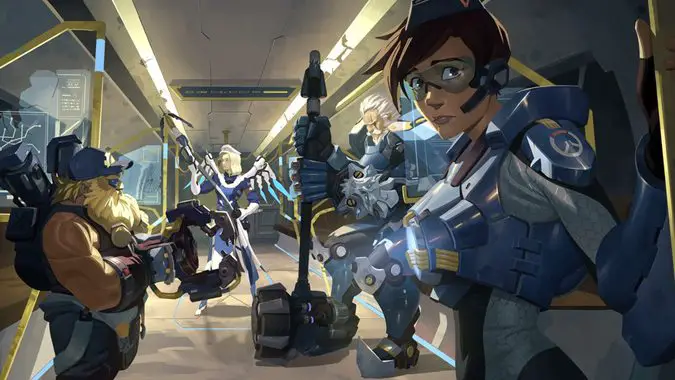 That's where my mind started to wander to Overwatch. The game itself doesn't really have a pile of story as far as gameplay is concerned. But the Overwatch team has done a fantastic job building a pretty intriguing view of the future. That story is far from complete — so there's not really a lot of complicated story that might potentially lose people. Instead, it's this pretty cool, exciting, interesting tale that could potentially grab a lot of attention. Heck, it already has among the gamer world — why not extend that to the cinematic world as well?
Warcraft may not have done as well as people wanted it to. But Overwatch is one of those franchises I could see making that leap. With everyone so into the idea of superheroes in cinema over the last several years thanks to Marvel, I feel like Overwatch would be well-received. What do you guys think? Would you like to see a live-action Overwatch movie? Do you think it'd do well at the box office? Did you like the Warcraft movie? What do you think could've made it better? Are there any other Blizzard IPs you'd like to see get the cinematic treatment someday?