Here's what happened in week one of Overwatch League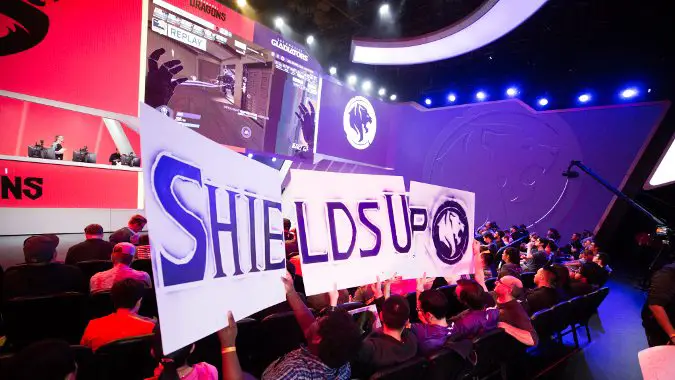 As the sun sets on week one of Overwatch League, here's a quick breakdown of what you may have missed. We also have a more thorough look at the action on day one and two.
At the top of the leaderboards after week one are three teams everyone expected to be there. Cobbled together from teams that were well-decorated in the popular Korean APEX tournament, the London Spitfire, New York Excelsior, and especially the Seoul Dynasty met and then exceeded expectations. The player on NYXL with a breakout performance, Pine, isn't even technically on their starting roster. The only real challenge faced by the Dynasty was the Dallas Fuel, who put up an incredibly compelling fight during opening night on Temple of Anubis in particular.
The outlier in the top four is the Los Angeles Valiant, currently perched at the top with a near-perfect map score, only sort-of giving up a single map in a tie. The Valiant is owned by the same overarching organization as the Immortals, and most of its lineup comes from the Immortals' Overwatch Contenders season one roster (which finished in sixth place in Contenders). The Valiant also took a couple of the best players from French organization Rogue, which finished in fifth place. Their matches, against the San Francisco Shock and the Fuel, weren't supposed to be particularly easy ones, either.
It is only week one, of course, so anything can change.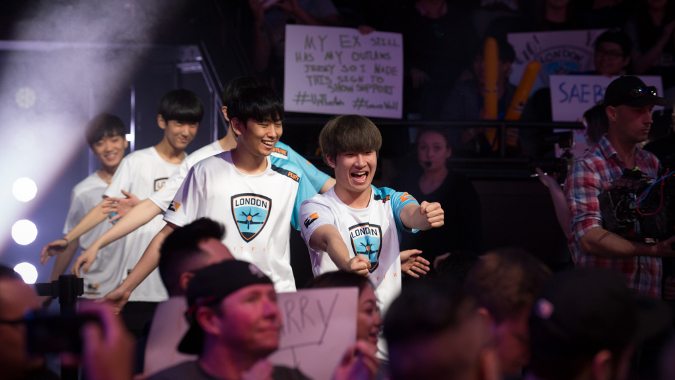 Next week the Valiant will certainly be tested, as their two opponents next week are NYXL on Thursday followed by the Spitfire on Sunday. It could be a demoralizing week. On the plus side, aside from the Fuel facing off against the Spitfire late Friday, these should be the best, most hotly contested games of the week.
A player to watch in the NYXL game is Jjonak. He's a support player who usually plays Zenyatta. Against the Outlaws last week he put up nearly 40,000 damage. His plays weren't as flashy as his DPS teammates, but he was consistently topping the charts and making plays. Speaking of his DPS teammates, Pine is a great player to follow, as much for his off-stage antics as his stellar performance on-stage. One of his first public statements in English was, "I love tacos," and he likes to dab after big plays, making the crowd go wild.
This week the Overwatch League action starts Wednesday at 6 p.m. CST with the Philadelphia Fusion taking on the San Francisco Shock.