World of Warcraft patch 7.3.5 is coming out on January 16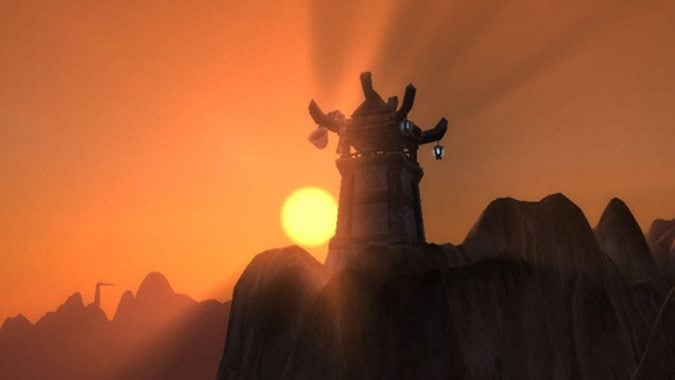 I am not freaking out at all.
I may have even called this in a recent Queue. But now I have sweet, sweet vindication that Blizzard is releasing patch 7.3.5 on January 16. That's tomorrow as I type this, and this is possibly the least head's up we've ever had for a major patch, so kudos to y'all for keeping us on our toes and awake, Blizz.
This is the patch that adds scaling to Azeroth, Outland, Northrend, Pandaria, and Draenor so that you can level more seamlessly without having to abandon a zone once you've started it because you've outgrown the content. It's also bringing us Ulduar Timewalking, more backpack slots for players who have an authenticator attached to their accounts — and best of all more story with quests that explore the aftermath of the Antorus raid and its impact on our poor fragile world. We know there's a Battle for Azeroth coming and now you'll get to see it starting to simmer. Check out the patch notes for all the details.
Personally I'm crazy excited for Ulduar Timewalking and the new level scaling, but I'm not going to lie, the first thing I'm going to do is log on all my characters and make sure they get their extra backpack slots. What about you? What are you excited about in patch 7.3.5, which in case you didn't catch that opening paragraph is tomorrow everybody panic.
No, don't panic. But do be super excited.
Patch 7.3.5 is coming January 16, and adds several new features and updates, including Ulduar Timewalking; the revamped leveling experience featuring scaling zones throughout Azeroth, Outland, and Draenor; and more. Players who have completed the Antorus, the Burning Throne raid can continue the story beyond the events on Argus and experience the tumultuous aftermath on Azeroth with a new quest line. Read the complete patch notes to learn more.Before you hop into the game, make sure you've secured your account with the Blizzard Authenticator or Blizzard Mobile Authenticator, along with Blizzard SMS Protect. You'll unlock an additional four backpack slots for each character on your account once you've secured it with both.