WoW
Jan 17, 2018 1:00 pm CT
How to get those sweet new backpack slots in 7.3.5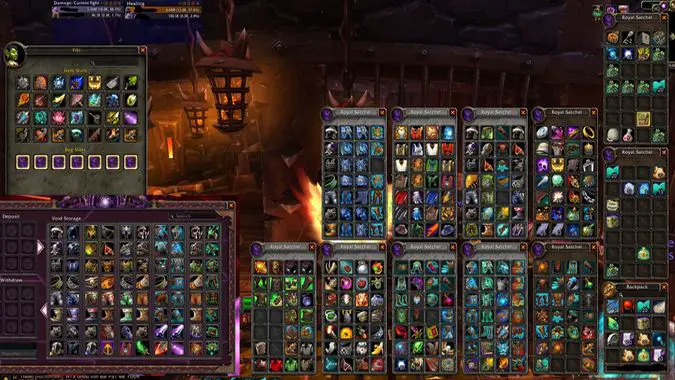 Collectors rejoice! In patch 7.3.5, Blizzard has added a way to get four more backpack slots so you can happily continue to squirrel away. The new backpack slots are free, but there is a catch — you'll need to beef up security on your account. There are two steps to the process. First, you'll need to attach an Authenticator to your account. The Authenticator mobile app is free for both iOS and Android systems. Or, if you prefer your push buttons to be physical, you can purchase an Authenticator through the Blizzard Gear store. Attaching the Authenticator to your account will also get you an adorable Core Hound Pup to call your own.
But there's a part two to the process as well. In addition to the Authenticator, you'll need to add Blizzard SMS Protect to your account as well. SMS Protect lets you securely perform some account actions from your mobile phone. With SMS Protect, you can remove an Authenticator from your account, recover your account name, or reset your password.
And if you'd like some additional security on top of that, you can set up SMS Protect to text you in the event that your password is changed, or security features are added and removed. The text message notifications are optional, however, if you'd rather not have the service texting your phone. Blizzard hsd set up a handy FAQ with instructions on adding Blizzard SMS Protect to your account over on Battle.net.
Once you have both of these security features in place, you'll automatically get four extra slots in your backpack. The backpack slots are account-wide, so those new alts you're taking through all those new leveling changes will have more space to work with.
Honestly, I'm perfectly okay with this kind of trade-off. The last thing any player wants is to have their account security compromised. Beefing up your account security is never a bad thing. And getting extra backpack slots out of the bargain? That's a bonus as far as I'm concerned. The additions of the Wardrobe and the Reagents tab may have opened up my bag space considerably, but I'm always going to find new useless stuff to collect. For more information on how to get your account set up and get your new backpack slots, check out Blizzard's official post.