Fire up Hearthstone during the World Championships for free card packs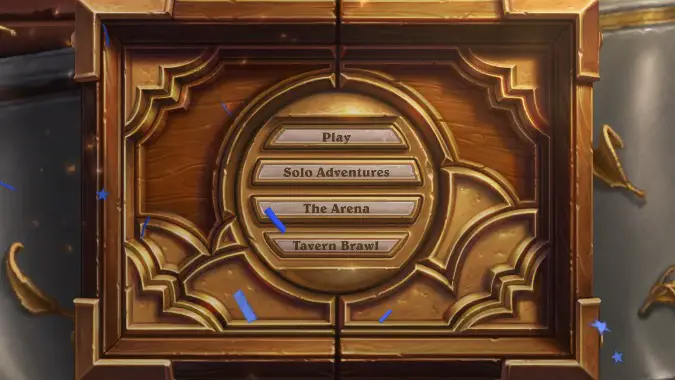 Hearthstone has been handing out a lot of free card packs lately, which is great news for those of us who enjoy the game but don't want to shell out tons of cash on cards. You may have already claimed two free packs from Twitch Prime and another three free packs as an apology for the daily quest bug. Forward-thinking players probably already picked a favorite to win the HCT World Championship, which awards packs whenever your favorite wins. But now that HCT has kicked off, you can't pick a winner anymore.
However, there's one more way to pick up some free packs this week. Even if you didn't pick the HCT champion, you can grab three free packs just by logging on to Hearthstone while the championship is running. Log on today or Friday for a Journey to Un'Goro pack, Saturday for a Knights of the Frozen Throne pack, and Sunday for a Kobolds & Catacombs pack. Three packs for the cost of a couple of mouse clicks? I'm there. Even if I wind up dusting all the cards, that's still free dust.
The first day of HCT has come and gone, but the tournament kicks off again tonight. For North American viewers, though, timezones make this Amsterdam event a little annoying to watch. You'll have to tune in at some odd hours to see the action live:
January 18, at 11:30 p.m. PST – Group Stage
January 19, at 11:30 p.m. PST – Elimination Stage
January 21 at 7:00 a.m. PST – Playoffs
If you're keen on catching all of the esports action, that cuts pretty close to your Overwatch League watching time… and, eugh, who wants to do anything at 7 a.m. on a Sunday?
But fortunately for fans of freebies, it doesn't matter when you log on to claim your free packs — as long as you snag them on the right day. So roll out of bed, fire up Hearthstone on your phone, and hope the RNG graces you with legendary luck.