Nab two free Kobolds and Catacombs packs with Twitch Prime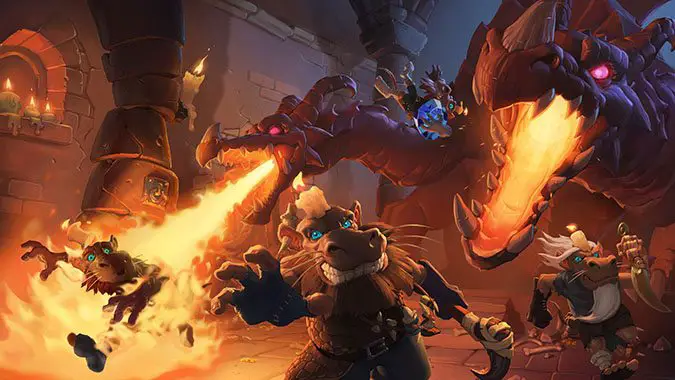 If you're deep in the thick of things with Kobolds and Catacombs there's another new way to get your hands on a couple of card packs — sign up for Twitch Prime. For a month, from January 10th to February 10th, you can get two free card packs simply by linking up your Amazon Prime account with Twitch. Twitch explains how to do that here and if you don't have an Amazon Prime account to use for that purpose, Amazon has an easy way to get a free trial account here. Each month, Twitch Prime offers a variety of goodies for a variety of different games. This month includes loot from Paladins, Call of Duty: WWII, and Madden NFL 18, as well as the Hearthstone packs.
This isn't the only way you can get free card packs lately, either. Blizzard has been giving three free card packs to everyone who logs on due to a persistent bug with daily quests in the game. This would normally cost you some real money and/or a lot of time spent getting gold in Hearthstone. Getting gold usually requires doing those daily quests every day, which can be hard with that quest bug still present. However, between the Twitch promotion and the apology packs from Blizzard you can nab five Hearthstone decks for nothing. That's a pretty substantial amount of cards to help upgrade your decks for future play.
The three gift packs should be available to you right now. Simply log in to Blizzard Battle.net and claim them in the Gifts area of the app. As for the Prime Loot packs, you may want to claim those soon — this offer ends on February 10th.
Disclaimer: Blizzard Watch is part of Amazon's affiliate program. Blizzard Watch may earn a commission on all items sold through Amazon links on this website.