World of Warcraft to undergo rare, 8-hour Friday maintenance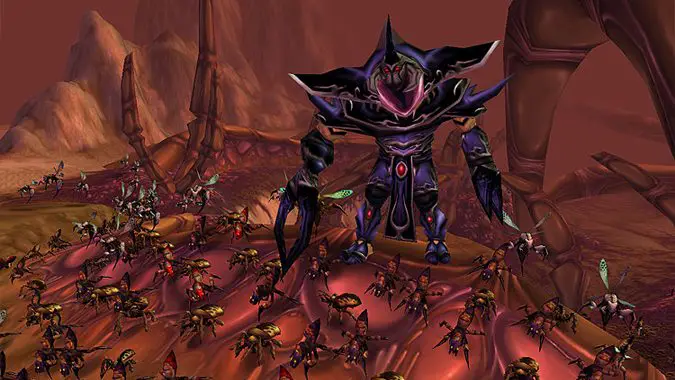 Patch 7.3.5 arrived in World of Warcraft this week, and it brought with it a lot more than was in the official patch notes. By which I mean, there are a lot of unintended bugs that seem to have popped — and I don't just mean the ones in Silithus! These bugs mostly seem to be a result of the scaling changes made to old content. For example, not being able to solo some old raid encounters, Normal and Heroic health pools being swapped, and so on.
MAINTENANCE SCHEDULE 01/19: #Warcraft: 7:00 AM (PST) – 3:00 PM (PST) https://t.co/Vi4qw5h8bM pic.twitter.com/EKh3SCce0e

— Blizzard CS – The Americas (@BlizzardCS) January 18, 2018
Now, I'm sure players won't exactly be thrilled to hear this — especially considering the reactions to Tuesday's maintenance weren't all sunshine and rainbows — but the truth is, patch 7.3.5 made huge changes to how the game worked on a fundamental level. Changes on this magnitude are hard to test so thoroughly that they released with no bugs. Heck, Blizzard knew this and specifically called for help testing the leveling changes on the PTR over a month ago.
Don't get me wrong, I get why testing on a PTR with no tangible reward doesn't sound like a worthwhile experience. I'm guilty of not having tested the leveling changes, and I wrote the freakin' post here about the call-to-action! But at the same time, I'm well aware that the "real" reward for helping test is a bug-free release. Because of this — and because every other patch release has been unusually quick — I'm perfectly content letting maintenance happen as needed.
At the same time, I obviously would prefer that a patch release smoothly with little downtime and zero bugs. Does that mean I think Blizzard should offer incentives to test the PTR? Subjectively, heck yeah! But objectively, it's hard to see them doing so without players expecting it as the new precedent. At the very most, Blizzard has only ever offered maybe a spray or emblem for having played during an alpha or beta — which is to say, nothing more than small cosmetic rewards.
So what do you do if you're Blizzard? Do you expect players to test purely to ensure a stable release? Or do you try to incentivize testing while risking setting a precedent for future PTRs? I don't really have a great answer. Like I said, I'm perfectly willing to acknowledge that I don't get to complain about downtime after having ignored the call-to-action — but I know not everyone feels that way.
Whatever the case, you'll have plenty of time to discuss this tomorrow, since WoW will be down and it's a Friday, so who really does work anyway? Here's hoping this is the last round of maintenance needed to squish all the 7.3.5 bugs (except the ones in Silithus).