Upcoming balance adjustments for StarCraft 2 Co-op Commanders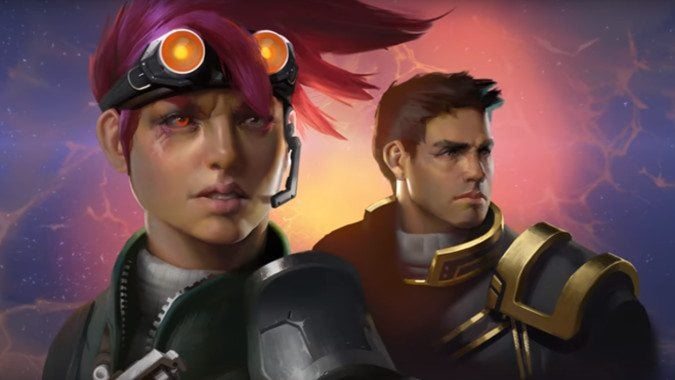 Co-op missions continue to be the dark horse hit in StarCraft 2 and the game mode will soon be receiving a closer look at its overall balance. Yesterday, newest StarCraft 2 developer Kevin Dong provided a comprehensive overview of the coming changes. Every commander's kit will be addressed in some form, but Karax, Fenix, and BlizzCon addition Han & Horner were each called out individually as the developers' first point of focus.
In addition to commander balance, the development team will be looking at the Part & Parcel mission, which the community hasn't been fond of as of late. While no solutions have been laid out quite yet, the developers believe they'd identified the major points of contention, which are outlined in the behemoth of a post below.
Hi all! My name is Kevin Dong, and I'm a new game designer on StarCraft II. Some of you may know me from Teamliquid or the Battle.net Co-op forums here. Now that I'm on the development team, I help the multiplayer team when I can, but I'll mostly be focusing on Commander Design for Co-op.
Anyway, enough about me. We've got several topics to discuss, so let's talk about Co-op!
Part & Parcel
We've read all your feedback on Part & Parcel and have identified the following primary concerns:
The pick-up mechanic is not as fun as it could be.
The bonuses, especially the first bonus, are difficult.
The mission often ends abruptly (We'd like to investigate ways to more effectively communicate the objective).
There isn't enough time to complete the mission.
It's not clear what the bosses do.
Over the next few weeks, we're going to take a closer look at each of these concerns, and we're already discussing potential solutions to many of these issues.
Major Commander Overhauls
Last November marked the two-year anniversary of StarCraft II Co-op. Over that course of time, we've released a total of 14 commanders and 14 maps. Thanks to your support, Co-op has grown to become a huge success. It's been a long journey, but we think it might be a good time to look back at our previous content and see how we can make it even better. Over time, we'll be looking at each of the 14 individual commanders we've released and tweaking them according to the following goals:
Unit Balance Within a Commander: Our primary goal with this revamp is to ensure that units within a given commander all have some utility or specific niche. As of now, some commanders have clear "most powerful" unit compositions in pretty much every situation. If we are successful, commanders will have more choices for unit compositions that are relatively equal in power. Ideally, your choice of unit composition would depend more on the map you're playing, the enemy unit composition, what mutations you have active, and your individual playstyle. Keep in mind that with these changes, we generally don't want to skew the playstyles of commanders too much. For example, if Corsair/Dark Templar is currently considered the best build for Vorazun, we want to ensure that it is still a very powerful option after our changes.
Commander Balance: Our community is often very vocal about which commanders they feel are underpowered—I should know since I've been a part of this very vocal community! We'll be attempting to make changes to the "underpowered" commanders so that the perceived power level among the commanders is more comparable.
Mastery Balance: There are still a few masteries in the game that are underwhelming. We're going to take a look at each individual mastery and adjust accordingly, attempting to make the choice between the two Mastery options a more interesting decision.
Bug Fixes: There are a few bugs in Co-op that unintentionally distort the power level of certain commanders. We'll be looking to fix these bugs and then reconsider balance if these bug fixes happen to affect balance too much.
Keep in mind that this is a complex process that won't be completed overnight. In addition, not every commander will receive the same number of changes. Rather, we expect some commanders to receive many more changes than others. That being said, we'd like to start a discussion with the community regarding what they'd like to see changed. Some general guidelines before we begin though:
Although we're not completely against reworking or adding new abilities to units, we generally will lean towards number-related changes if possible. We'll try to reserve new abilities specifically for units that have issues differentiating themselves from other units in the commander's arsenal. A prime example is Swann's Wraith, whose role greatly overlaps with his Goliath, which is often regarded as the superior unit.
We'll probably try to stay away from entire commander mechanic revamps.
Again, we're going to roll out with these changes gradually over time after we receive community feedback. We'll also try to focus on a few commanders at a time to ensure that community discussion is as focused as possible. If your favorite commander is not picked as one of the commanders we'll change in the first round, don't fret! We'll get to everyone eventually.
With that said, the first round of commanders we'll be looking at includes Han & Horner, Fenix, and Karax. Here are our thoughts regarding these commanders:
Han & Horner
After we release a commander, we like to take a little time to evaluate our community's experience with them and then see what we can do to improve it. Our most recent commander has seen a decent amount of time in the sun so far and we've noticed the following:
Reapers seem like they're in a good place right now. Most of the other units, on the other hand, seem weaker in comparison. The community has specifically pointed to the Battlecruiser as a problem unit, citing his Mini Yamato upgrade is more of a downgrade.
Strike Fighters aren't seeing as much use as we'd like. We'd like to hear your thoughts on ways that we might change these to make them more appealing
Fenix
Oh boy. Fenix has historically been the most-changed commander in all of Co-op by a wide margin. Despite all the changes, we're still receiving feedback that he's maybe a bit too weak. Here's a list of Fenix's issues we've identified:
Fenix's ramp-up time still feels a bit too long. While we've made efforts to address these issues in the past—notably, cutting most of his research costs by half—but we still feel like he might need a bit more of a bump.
Carriers are still commonly considered Fenix's best unit composition. While we've tried to curb the strength of Carriers in the past, we now want to take the opposite approach. First, we're thinking about reverting the cost change to Interceptors made in the past from 15 to 0. Second, we want to take a good look at the rest of Fenix's army and see how we can push those units and their respective champions to the next level.
Fenix's army lacks survivability. First, we believe that whatever buffs we make to Fenix's army (even offensive ones) will improve his units' survivability (Amon's units don't deal damage when they're dead). Additionally, we're looking into what we can do about the Conservator, a unit whose designated purpose is to help retain units.
Avenging Protocol still doesn't feel as strong as we'd like. We'll be looking to make major changes to Avenging Protocol so that it'll feel quite a bit more impactful in battle.
Karax
Karax is a popular commander in mutations and frequently gets voted as the "Commander of the Week" in mutation posts. We decided to focus on Karax as one of the commanders for the next patch since some of the plans we have for Fenix also seem like decent changes for Karax (Colossus and Carrier changes in particular). Karax is an example of a commander that we feel doesn't require many changes (and we don't want to set the expectation that every single commander gets sweeping changes).
As with Fenix, we're planning on reverting the Carrier Interceptor change.
We feel the Colossus costs slightly too much for what it does, especially because it's a fairly niche unit.
Community Feedback
For each of these commanders, we'd like feedback from the community on the following:
What feedback do you have regarding the commander as a whole?
How does the commander's power level feel relative to other commanders?
Which of the commander's units do you feel are underperforming or don't have a clear role?
Which of the commander's Mastery choices do you think are underpowered? Is every Mastery choice an interesting one?
What feedback do you have regarding the issues we've identified? What suggestions do you have to address those issues?
We hope this is a good starting point for discussion. Every piece of feedback helps and we read every post on the forums, so please keep them coming!
Kevin Dong
Co-op Commander Designer
It's heartening to see the developers taking a hard look at the game mode's balance. StarCraft is better known for its competitive multiplayer, so it would be easy to overlook a more casual cooperative play, even if it is popular. After all, minor balance changes would have a much greater effect on PVP gameplay than PVE. It wouldn't be the first time a developer left a more casual gamemode unbalanced simply because it's casual. Cooperative games, just like competitive games, are more fun when every part of it is worth playing.