How "massively multiplayer" is your World of Warcraft play?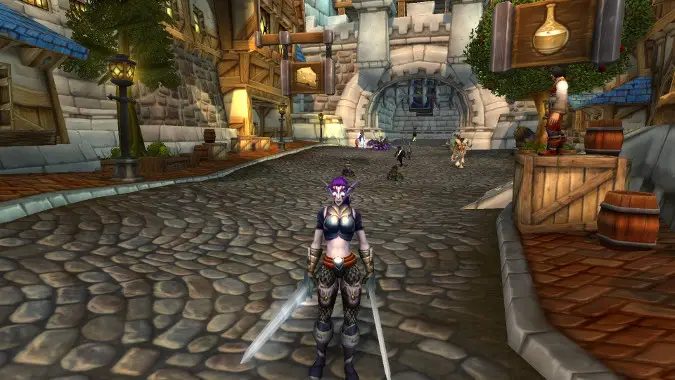 I still play World of Warcraft, but I tend to do it by myself.
My schedule isn't the same as most of my friends who play, for one thing. They're on a West Coast server, and by the time they're all on and doing stuff, I'm usually way too tired to do anything. For another, I've just changed as a person — I'm not particularly interested in pushing myself to raid nowadays. I tend to make use of the Dungeon Finder and Group Finder for content when I need a group for it, and I solo the other 90% or so of the time. I generally find it a lot more relaxing to play at my own speed and only do group content when I'm in the mood for it.
But this isn't a very multiplayer experience. The way I'm playing WoW it isn't much different from how I play Diablo 3 or any other single-player game. I'm enjoying myself, but it's a kind of enjoyment that wasn't even possible a few years ago — doing a heap of World Quests and chasing after emissaries. Tools like LFR, LFD, and Group Finder mean there's literally no part of the game that I want to see that's entirely out of my reach, and I can play the game almost as a rōnin instead of tethered to a guild's raiding schedule. I can't clear the hardest content, but I can still play — and indeed sink a good deal of time into playing whenever I choose.
And as a result, I'm curious about other players. How often do you play WoW as almost a single-player game? Are you deeply invested in the social and cooperative aspects of multiplayer — guild raiding, dungeons, so forth — or are you content to do as much solo as possible? Are you still fully invested in WoW for the massively multiplayer aspect of the game, or are you like me, more invested in stuff you can do by yourself?