WoW
Jan 24, 2018 3:00 pm CT
Ornyx says Allied Race unlocks are "subject to change"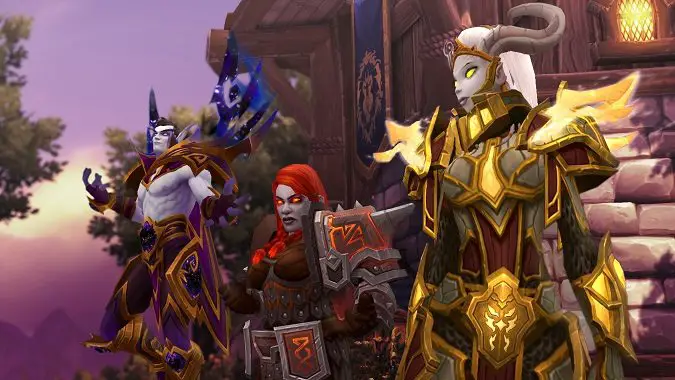 There's a lot of information out there about Allied Races, datamined from the 7.3.5 PTR and other places, and that's great. But we're an excitable bunch, we players. We get ideas and we love those ideas. When we find out that our ideas might not mesh with what's actually going to happen, we get upset. I'm still upset that I can't use Titan's Grip to tank with a 2h weapon and a shield like I could in the Wrath beta. It's been almost a decade. So it's probably a good idea for us all to take a breath from planning out our Nightborne Warlock — no, I don't know if that's an actual class choice they get, calm down — and read this post by Ornyx.
Remember, just because something is on the PTR, it doesn't mean it won't change before it goes live. Especially when it was datamined from the PTR files or otherwise not live yet.
As a note, details concerning how to acquire specific Allied Races are yet to be finalized, and things you may be seeing are, of course, subject to change. We will be sharing more information on the exact processes in the future.
What does this mean? When you're sitting down and plotting out if you've already got all your ducks in a row to unlock Highmountain Tauren, don't be surprised if Blizzard announces a condition we don't know about yet. If that happens, it's best not to let it ruin the fun for you. Blizzard hasn't actually announced what the unlocks will be yet, so it's not a betrayal or a change. They haven't made a policy yet at all.
Now, I personally think the unlocks we've seen on the PTR are fine. It doesn't need to go any further. And I really would like it if we could start to unlock the four Allied Races that aren't the Zandalar and the Dark Iron before Battle for Azeroth comes out. It would give us all something to do during the period when we're all waiting for it to launch. Heck, I'll go so far as to say that I'd like them to announce a couple more Allied Races before then, although I don't expect that to happen. But come on, Blizzard — the fact that we didn't get Krokul Draenei just makes me incredibly sad.
Remember — until you actually hear it from Blizzard, it's subject to change. Heck, it's subject to change forever. There was a time you couldn't make a Blood Elf Warrior. Never be too set on something before we have confirmation, and always be ready for things to change. And please roll a Highmountain Warrior. Come on, they'll look awesome in Tier 6.