D.Va wasn't a StarCraft pro after all and that's silly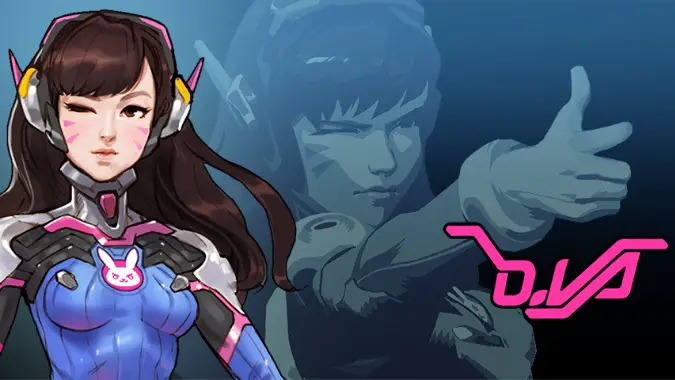 Earlier this week, Overwatch Lead Writer Michael Chu was presented with a question: If D.Va was a professional StarCraft player, she's surely played Heroes of the Storm as well, right? Michael Chu's answer took a turn for the wild side — and threw the entire Overwatch fanbase for a loop. As it turns out, D.Va wasn't a StarCraft pro at all.
It's a common misconception, but https://t.co/Ds3qQyRwN6 wasn't a StarCraft pro before joining MEKA.

— Michael Chu (@westofhouse) January 31, 2018
Michael Chu's response is puzzling, to say the least. It's difficult to label the belief D.Va was a StarCraft pro as a misconception when Blizzard's promotional materials when D.Va was first announced stated it outright. While D.Va's profile on the StarCraft 2 website is no longer available, the Internet Archive's Wayback Machine still has a snapshot.
At the age of 16, D.Va became the #1 ranked player in the world and proceeded to go undefeated for the next three years in all competitions. D.Va is an international star, beloved by her fans at home and abroad, and has toured in exhibitions around the world. Recently, she has taken a step back from competition to focus on her commitment to protect the safety of her homeland.
D.Va was announced November 2015. It's now February 2018, and in the interim, not only was this supposed misconception never corrected — but was reinforced throughout Blizzard's properties. Since the character's inception, Blizzard has released a D.Va announcer pack for StarCraft 2, and in Heroes of the Storm, she has voicelines wherein she fangirls over fighting alongside some of her favorite StarCraft characters. As far as we can tell, over the last two years, D.Va's status as a former StarCraft pro has been reinforced rather than discouraged.
— Rosenstern (@TheRosenstern) January 31, 2018
Michael Chu attempted to explain himself further on the Overwatch forums, unrestricted by Twitter's pithy nature:
Misconception probably wasn't the right way to describe it, more like something that we haven't clarified properly. I think the best I can do here is give the backstory (har har) on how we got here:
Going back to when we announced D.Va as a hero, we had been experimenting with using different methods of teasing new characters. We thought it'd be fun to use the StarCraft WCS site and slip D.Va in as she had a background as a pro gamer (this all happened before she was officially announced). At the time, I actually worried that it would be taken as canon, but I was hoping elements like the fact her preferred race was listed as "random" and the fact she couldn't have competed in the current series would help defray that. In hindsight, yeah… pretty confusing.
D.Va is absolutely a world champion professional gamer which was what got her recruited into MEKA in the first place. However her best game wasn't StarCraft (which was what I was attempting to clarify). We imagined that she was most known and specialized in a game with a skillset that was closer mapped to the skills that she (and the other MEKA pilots) utilized while piloting their mechs.
That said, D.Va has definitely played more than her fair share of StarCraft (as she references in some of her lines in Overwatch) and a slew of other games. Bonus fact: StarCraft is one of D.Va's father's favorite games! And he was pretty good at it.
Ultimately, I totally recognize that with the way we initially teased D.Va and since we didn't specifically say otherwise in her official backstory, the distinction was pretty unclear.
This explanation is a little more reasonable, but still difficult to swallow when the "misconception" has only been reinforced in the meantime. There's been no information to the contrary until now — two years later. And if it hasn't been important enough to mention until now, why not leave it alone?
All in all, it's a fascinating dilemma that comes down to friction, intended or not, between creator and consumer. Michael Chu and the Overwatch team have a certain vision for D.Va — and maybe they want to preserve the integrity of their universe by not allowing it to get too self-referential. That's understandable; Blizzard Entertainment is, after all, the master of their own domain.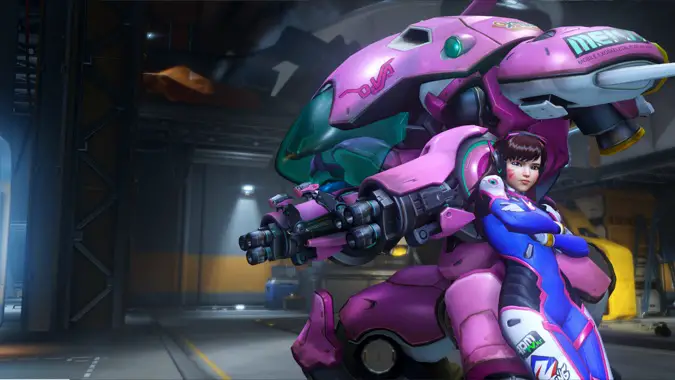 At the same time, D.Va as a StarCraft pro is all we've known. For some, D.Va's initial reveal as a StarCraft pro back in 2015 was simply a moment of delight that made us smile. For others, it was more than that. Discovering D.Va was a StarCraft pro was the first step toward cementing a personal affinity for this character — finding her relatable, and perhaps, a reflection of ourselves in this amazing fictional world. From that first decision to reveal D.Va as a StarCraft player, a symbol of hope was born for women seeking role models in the gaming space. D.Va playing a real game we know and love formed a more meaningful bond than D.Va playing a fictional Mech Blaster 9000.
Does it really change anything if D.Va isn't a StarCraft pro? No, maybe not. But if it wasn't important enough to mention it for over two years, it probably isn't important enough to correct it now. If it wasn't worth mentioning, it probably wasn't worth changing.
If it comes to pass that whatever other game D.Va played is an inextricable part of her narrative — a core element of who she is as a character — then so be it. If it's an essential part of that character's arc, then make the corrections and release that material with the artist's vision intact. If it isn't that serious, then let your fans have their fun with a triviality. To them, it might not be so trivial.