WoW
Feb 15, 2018 10:00 am CT
Is first aid going away in Battle for Azeroth?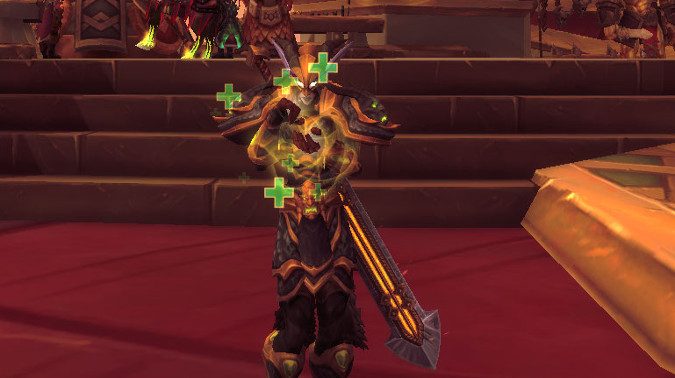 Do we need First Aid anymore? I play a Warrior, one of the classes that used to rely on bandages and nowadays I don't even use them on my Fury Warrior, much less Arms (which has Second Wind and Victory Rush) or Prot (which has a boatload of damage mitigation, Impending Victory). This seems to make the profession completely unnecessary — and it's looking like maybe Blizzard agrees. Recent datamining over on Wowhead seems to point to a future where First Aid no longer exists, or if it does, folded into Tailoring.
For starters, all the original First Aid achievements are listed in the Battle for Azeroth alpha as Feats of Strength, which implies they're no longer achievable. Bad news for folks using those achievements (there are a lot of them) for easy points, I suppose. It's also worth noting that some of the old First Air bandage recipes are now listed as Tailoring recipes, and this includes the two new recipes that come in Battle for Azeroth.
Now, it is an alpha, which means these changes could be mistakes or stopgaps. Some of the achievements that are becoming Feats of Strength include professions besides First Aid, and not all of the bandage recipes are listed under Tailoring on the alpha as yet. So while it seems likely that some thought is being given to the change, it certainly can't be considered final yet. We'd also need some questions answered. Would only Tailors be able to use bandages if this system came to pass? Or would they remain consumable items and non-tailors could use them? Would we see them offered on the AH for players who still make use of them (and would anyone buy them)?
For now, it's just something to watch and ponder. I personally think we could do with a bit of consolidation but I'd prefer it retain its secondary status, if only out of nostalgia for the days of the Triage quests.