What kind of heroes do you want to see from Overwatch next?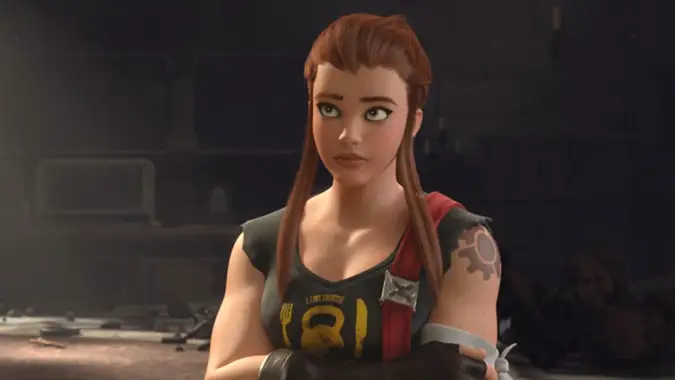 Blizzard is at it again, quietly dropping hints leading to what we hope is Overwatch's next hero. We saw three new heroes make their debut in 2017. Of the three, Doomfist was the only one we were expecting. Orisa was a mild surprise, but a series of lore posts led to her eventual reveal. Moira was a complete surprise — but her place in Overwatch lore makes perfect sense. Right now, we don't quite know what Overwatch is building up to. But I definitely know who I'd like to see as hero 27 — Torbjorn's daughter (and Reinhardt's constant companion) Brigitte. Will she be the next Overwatch hero? That's still unclear — and the declassified report lists a name we've never heard before, Emre Sarioglu.
But beyond lore implications, there's the question of what kind of hero we'll see. 2017 gave us a new Tank, Offense, and Support hero.  Logically speaking, if Blizzard wanted to balance out the numbers, a Defense hero would be next on the table. And hey — Torbjorn is already a Defense hero, wouldn't it make sense that his daughter would follow in her father's footsteps? Really though, the question is still up in the air. At present time, we have six Defense, Tank, and Support heroes already, and seven Offense heroes. Blizzard doesn't really have to keep the numbers even, as long as the game retains its balance.
So I'll flip the question to you guys. What kind of heroes would you like to see from Overwatch in 2018? Do you think the game needs more Support options, or did Moira even the score enough on her own? Would you like to see another Tank in the ranks? Do you think we'll be discovering just who this mysterious Emre is? Or are you hoping Brigitte joins the Overwatch team in an official capacity? We saw three heroes released in 2017, how many do you think Blizzard will add this year? Is there such a thing as too many heroes, or do you like having a lot of choices when it comes to gameplay?