WoW
Mar 20, 2018 10:00 am CT
Dark Iron Dwarves have tough choices to make with these hair and tattoo options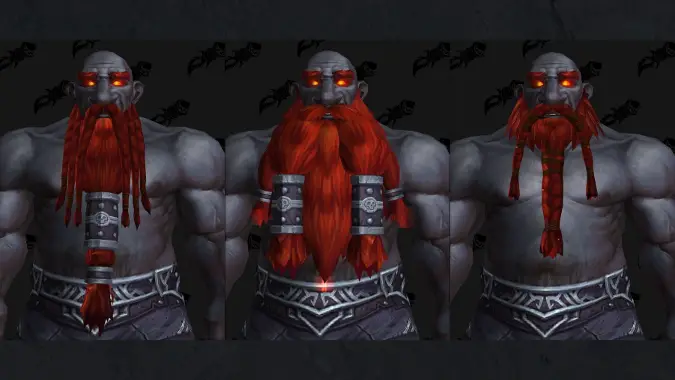 Allied Race fever continues in the Battle for Azeroth alpha with Dark Iron Dwarf customization options. Wowhead explored datamined Mag'har Orc customization options earlier in the alpha, and now the Dark Irons are up to bat with their facial tattoos, and somewhat earlier in the alpha, hair styles.
While the Mag'har Orc markings and skin tones were appropriately thematic to represent the various uncorrupted tribes of Draenor, the tattoos for the Dark Irons are more loosey-goosey, strictly cosmetic with no (known) deeper meaning. Some of them are clean lines, others are angular knotwork, and there's even a solid Furiosa-style skull tattoo: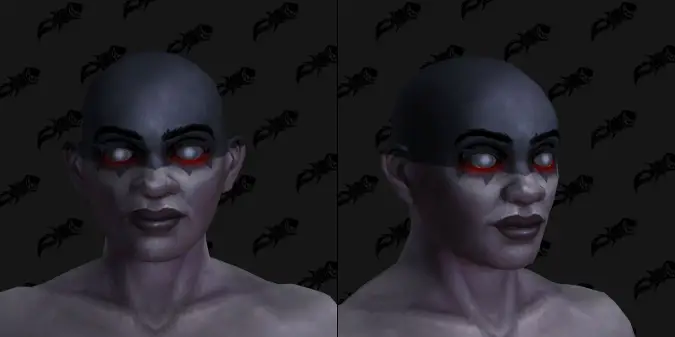 While I think that full coverage tattoo looks pretty cool on this lady model, it looks significantly less cool on the male character model, at least this this red-haired preview: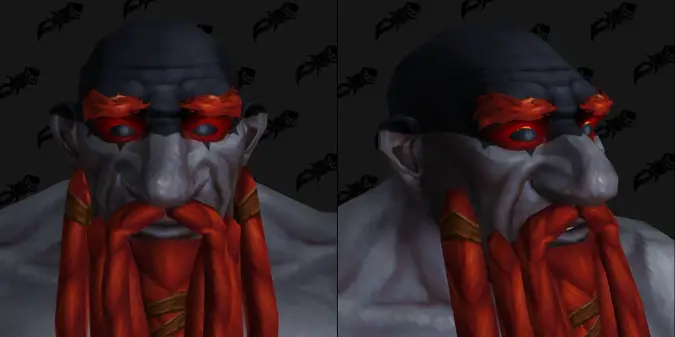 Hopefully, it will be less horrendous with a darker choice in hair color, but even the possibility of running into a dwarf who has made such poor life choices makes me mildly uncomfortable. This is definitely a tattoo that only seems to work on a bald head with minimal hair, and the males really can't avoid the bushy eyebrows. And frankly, most of the tattoo options only look good when the Dark Irons are bald. For example, next to the completely bald head, this is the next option for Dark Iron women with the least amount of hair: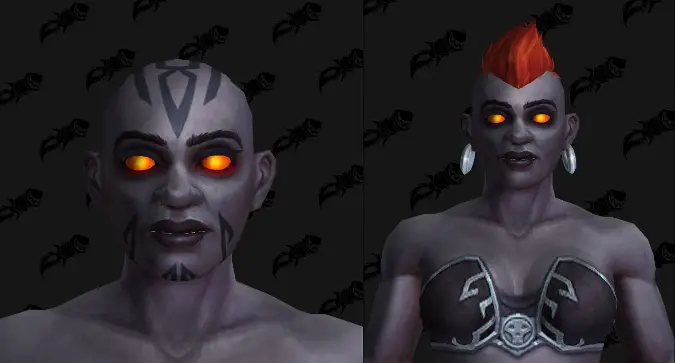 While the tattoo has details running all the way back along the scalp, the vast majority of it would be hidden beneath her hair. To me, it seems Dark Iron Dwarf players will need to make a tough choice between showing off some cool tattoos, or having a hairstyle. Which will likely be a seriously difficult choice, because some of their hairstyles are amazing, complete with smoldering fire effects in some cases. You can see those visual effects in action in Wowhead's dressing room. Male Dark Irons and female Dark Irons are both available to tinker with.
We highly recommend heading over to Wowhead to take a look at all of the available tattoo options, as well as all of the other Dark Iron Dwarf customization options including hairstyles, hair color, and skin tones.