Overwatch Payload tour kicks off a celebration of cosplay and more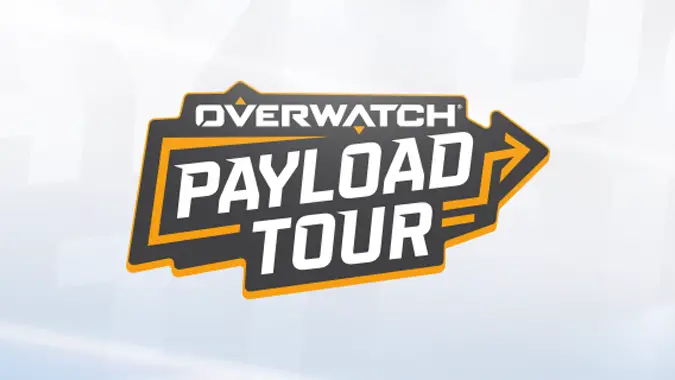 The Overwatch community has some incredibly talented cosplayers among its ranks, and Blizzard wants to celebrate. The Overwatch Payload Tour is a nationwide tour that will be hitting six different conventions from now until October. The Tour is for celebrating all things Overwatch — but especially the amazing costumes created by fans. Cosplayers that stop by will find a one-of-a-kind photo experience waiting for them, along with some never-before-seen Overwatch cosplay.
If you're not a cosplayer, that doesn't mean you aren't welcome. The Tour will also have a selection of Overwatch weapons on hand for photos as well. It's a great opportunity for non-cosplayers to also gear up and get their photo taken. Photo ops may be great and all, but that's not the only bonus for attending! All participants will also get an exclusive Overwatch pin from the Tour. Each convention stop along the Tour will feature a different unique pin to collect.
The event sounds like it's going to be worth visiting, just for a glimpse of the stage alone. The 360-degree panoramic stage will plop visitors right in the middle of some iconic Overwatch maps. It sounds a little bit like what you see on the Overwatch League stage before matches start. The stage is engulfed in a projection of the map that's going to be played — it's a really cool effect. Right now, BlizzCon 2018 isn't on the list of conventions — but we don't have dates for that event just yet. I'm guessing we may see the stage pop up at BlizzCon as well. But all the listed stops for the Tour are pretty major conventions, from one coast to the other.
PAX East: April 5–8
E3: June 12–14
Anime Expo: July 5–8
San Diego Comic-Con: July 19–22
Dragon Con: August 30 – September 3
New York Comic Con: October 4–7
If you happen to be attending PAX East, don't forget to hit up the Overwatch Payload Tour while you're there. And as an added bonus, Blizzard will be holding an Overwatch League Viewing Party on Thursday, April 5, after the show floor closes. The viewing party will be at The Greatest Bar — meaning 21+ for those wanting to attend. For more information on the Tour, as well as PAX East plans, check out the official post.