What would you give up for player housing?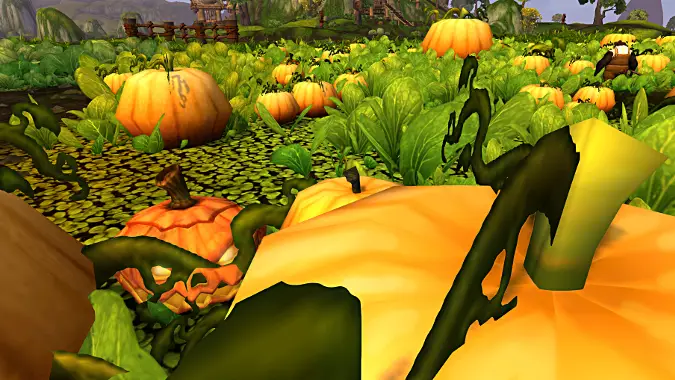 If the magical Blizzard fairies came to your house and said "Okay, you can have player housing but we must sacrifice some current feature for it" what would you be willing to give up?
For me, I'd be willing to give up a lot — not Warriors, Titan's Grip, or Transmog — but that's basically it. If the player housing was a robust enough feature I'd be willing to give up a whole raid tier, some dungeons, even something a bit more abstract — if they said they'd give me player housing at the cost of Warriors being able to transmog swords, axes, and maces to polearms I'd be sad but I'd take it, if it had cool features like craftable furniture and racial aesthetics so that my Night Elf doesn't have to live in a Dwarven bunker or Human castle. Not that I wouldn't mind having the option — I just don't want to be limited to Stormwind stone or Orgrimmar spikes on everything.
I honestly don't know how much work it would be to implement something like Fallout 4's settlement feature, which currently has me firmly in its grip while I'm waiting for August and Battle for Azeroth. If the new expansion actually had the ability to defend places, have them decide your faction is okay, and then you could build settlements for them I'd be ecstatic. I'd definitely give up First Aid for that. Which, since it's gone anyway, isn't much to give up. But imagine if you took the Garrison, stripped out all the mining and fishing, added in customization and a bit of that Halfhill grind to make friends — wouldn't that be worth a few dungeons you'd get sick of running a couple of months into the expansion?
So what about you? Do you even care about player housing? If you do, what would you be willing to lose or not to get in order to have it? An allied race? A zone? What's it worth to you?