WoW
Apr 18, 2018 10:00 am CT
The Heritage Armor sets of Battle for Azeroth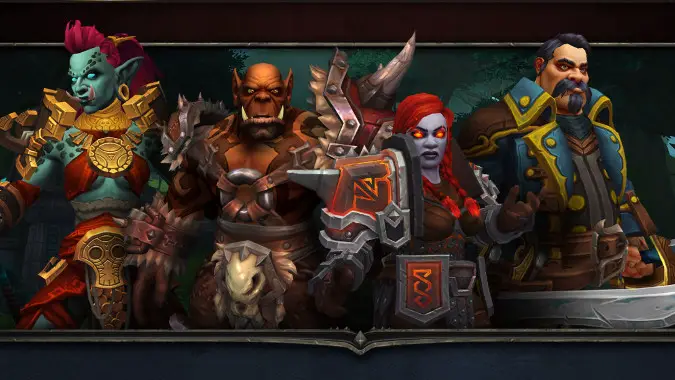 I really do love the details on the Allied Race Heritage Armor. As we're getting closer to Battle for Azeroth, we're learning more and more about the sets we'll be able to collect when we level our Allied Race alts (or new mains). Recently, we've gotten a better idea of the Heritage Armor pieces for the known Allied Races — Dark Iron Dwarves, Mag'har Orcs, Kul Tiran Humans, and Zandalari Trolls — thanks to Wowhead.
So today, we're going over everything we know about the Heritage Armor sets. Let's start with a fun one.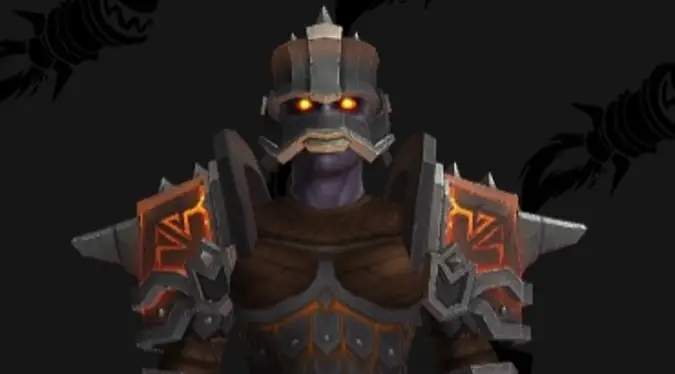 Dark Iron Dwarves
Whenever I start thinking about Dark Iron Dwarves, I think about the fact that their Heritage Armor has a helmet with what certainly looks like a built-in mustache. I absolutely love little details like this. I know it's not supposed to look like a mustache, but it does, and it makes me wonder if Dark Iron spend a lot of time playing an elaborate Azerothian version of Monopoly down there in Blackrock Depths.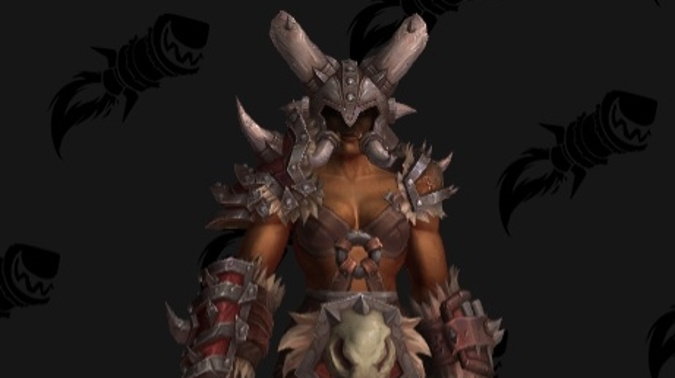 Mag'har Orcs
Wowhead also has the Mag'har Orc Heritage Armor set available in the Dressing Room, and I have to say, now that Orc males can actually stand up straight — a change I intend to make on every single Orc I ever play — the set actually looks really good on them. The hunched-over Orc posture always makes armor look less appealing, in my opinion.
The armor itself appears to come in multiple color variants to match the various Draenor clans, though it's not yet known if the other tints are for players or just NPCs. However, it would be pretty silly to have matching color variants that players couldn't actually use.
One of the things I like about the Mag'har set is that the chestplate is basically a ring and some straps. If you've been looking for a nearly naked option for your chest armor slot, here you go — it's just a shame it will only be usable by Mag'har Orcs, because it would look awesome on just about anyone.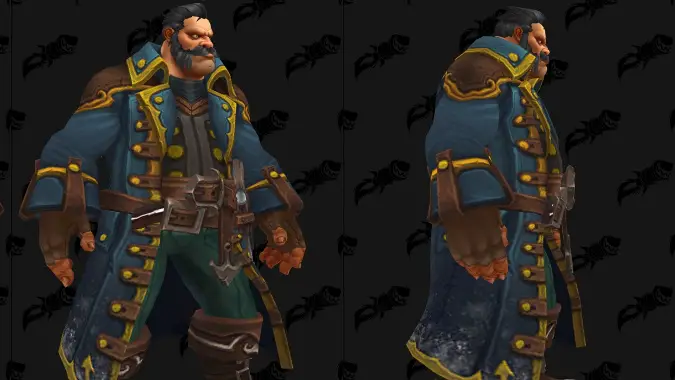 Kul Tiran Humans
The folks at Wowhead mentioned that there's an image up on the Battle for Azeroth Allied Races page that has what is likely to be the Kul Tiras Heritage set pictured on it. The reason it feels safe to assume that will be their Heritage set is because all the other races in the image — the Dark Iron, Mag'har and Zandalari — are wearing their Heritage sets in the image.
This armor set is interesting because it's a departure from the usual WoW aesthetic — it's hard to even determine what slot that long coat would fill. Cloak? Chest armor? If the dark patches are the shoulder-slot, it kind of works, but I'm still interested in seeing what it actually looks like once it's been found by dataminers. I do have to admit that I love the nautical aesthetic of it. And man, that long coat is going to be the envy of a lot of players.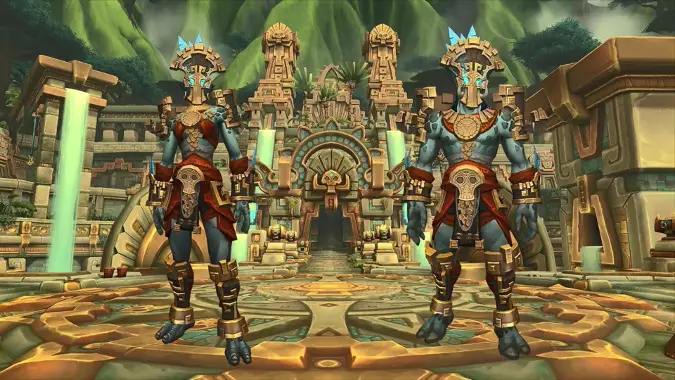 Zandalari Trolls
The Zandalar have been a known quantity for a while, but they're still probably the most immediately iconic of the Heritage sets.
It's very heavily Mesoamerican in its inspirations and frankly it's one of the best looking suits out of all of them, in my opinion. Even through it lacks a helmet mustache. There is a helmet for the set, but it's not my favorite. Still, the armor looks exactly like you'd expect it to, suits the art style of Zuldazar and the Zandalar as a whole, and is generally really well done in my opinion.
Right now, Wowhead only has the Dark Iron and Mag'har Heritage sets in the dressing room, but they're still worth checking out. Still, we at least have solid reason to believe we know what each set is going to look like. With four months before Battle for Azeroth launches, you still have time to decide which you're going to shoot for first. Me, I expect Kul Tiras just for that sweet long coat.