What's your Battle for Azeroth hype level?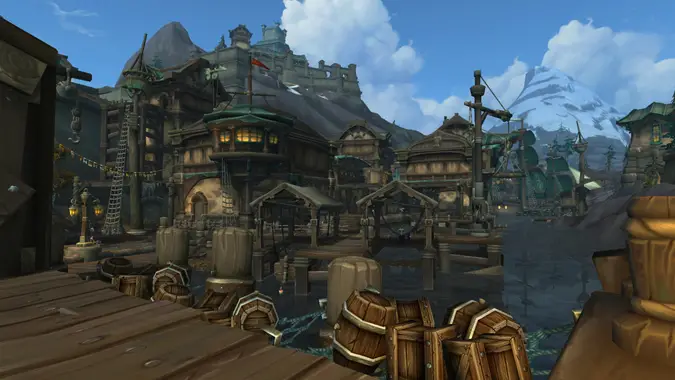 A couple weeks back, we received the official release date for Battle for Azeroth: August 14, 2018. Once we have a release date, I typically become super excited for the impending expansion. But this time, I'm not feeling it as much, and I'm not sure why.
Note, that simply because I'm not over-the-moon excited, that doesn't mean I don't want to play it. I certainly do want to play Battle for Azeroth. I've already put in a time-off request at my day job to guarantee a couple clear days to sit down and play, just like I have for every other expansion release since Burning Crusade. The expansion still seems cool, I'm still looking forward to it. But it isn't with the same fervent excitement I used to have for new expansions.
Personally, I'm not blaming this on World of Warcraft itself. I don't think the game has deviated that far from what I've always loved about the game. The gameplay I enjoy is all still there. Rather, I think I just have more going on in my life. I was 19 (maybe 20?) years old when I stood out in the freezing cold to acquire Burning Crusade at a midnight release. I'm 31 now, and while I still love games, I have more to worry about — and frankly, more enjoyment options — than a new expansion. Heck, I have a day job now and I didn't back then.
I'll play it. I want to play it. I'm looking forward to Kul Tiras, new Allied Races, and all that jazz, but it isn't the intense longing I had even for Legion.
But maybe it isn't just me. How do all of you feel about it? Are you looking forward to Battle for Azeroth? How does your hype level compare to previous expansions? To Legion? To Warlords of Draenor?