WoW
Apr 26, 2018 2:00 pm CT
Changes announced for Pet Battles in Battle for Azeroth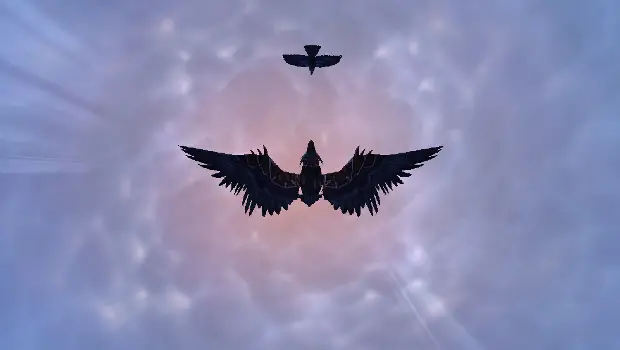 In past testing phases, Pet Battles have been the very last thing to join the trickle of slowly released goodies. However, just as Battle for Azeroth flips from the alpha phase to the beta phase, community manager Kaivax posted about upcoming changes to abilities and world quests in the future of everyone's favorite part of World of Warcraft.
First off, much like sands from the hourglass, Pet Charms are giving way to a new pet currency. Lio the Lioness and other less feisty vendors will continue to sell the older stuff for Charms. Presumably, these will come from the new World Quests Kaivax discussed. These new quests will scale to the level of your highest pet. People shouldn't have nearly as steep a hill to climb if they want to get to end game pet battling as was present in past expansions. Later in the thread, Kaivax warned that lower level battles may be even more challenging than max level ones. This does make sense, due to how a lot of that stuff scales.
They also announced a little bit of new systems-related stuff being added. This includes some new Weather and some new healing abilities. At the end was the list of pets and abilities being changed. Particularly hard hit are the Crow and Gilnean Raven.  Both are being nerfed from hard hitting power-heavy monsters to slightly more speedy monsters. The numbers in play look big but the overall swing will probably be within a couple dozen stat points at the current cap.
Speaking of caps: no plans to increase the number of pets you can keep from 1500 at this time.
Here's the full post, but the full thread is worth a look for any pet battler.
We're currently hard at work implementing Battle for Azeroth's pet battle content, and we'd like to start talking about some of the changes you'll be seeing in the Beta.
Pet Battle World Quests will soon begin showing up on both of the new continents. Similar to Legion, they will count towards your zone's emissary, but this time around, the level of the pets opposing you will scale to the highest level pet on your team. This will allow a player with a team of only level 1 pets to take on the World Quest and get some battle pet experience. Please give them a shot with pets of all levels, and let us know how that goes for you.
We will be introducing a new currency in Battle for Azeroth that can be used to purchase a variety of things, so there's no need to hold on to those Pet Charms that are burning a hole in your pocket.
Several new pet battle mechanics are coming to Battle for Azeroth. Some of these will appear on enemy pets, and some on yours. A few examples include:
A powerful spell that summons a random Weather effect
Several additions to suite of Heals that will have increased effects based on your pet's health
Aura effects that heal your pet (or damage the enemy pet) based on the last hit dealt
In addition to new pets and abilities, we're making a few targeted changes to a few pets and abilities that are seen frequently:
Bone Serpent: swapped positions of Call Darkness and Lift Off
Crow and Gilnean Raven: -200 power, +200 speed
Cyclone: damage changed from 7 to 3-7
Haunt: returns the pet at 50% health when sacrificed instead of 100%.
Teroclaw Hatchling: Dodge and Nature's Ward now occupy the same tier (as do Hawk Eye and Ravage).
Please feel free to let us know how the changes play for you.
Thank you!