New Overwatch Anniversary event starts May 22; free to play May 25-28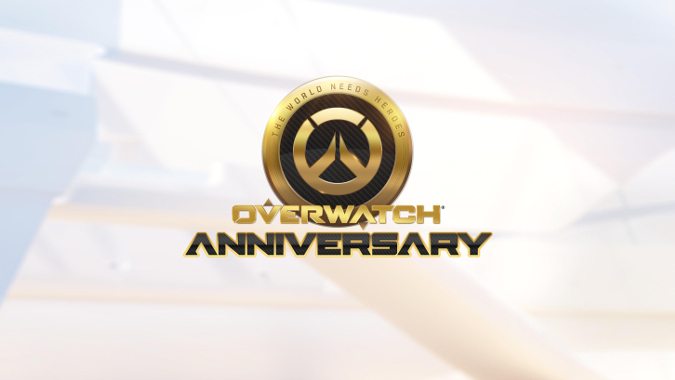 It seems like just yesterday Overwatch burst onto the scene but this May marks its second anniversary, and the development team is putting out all kinds of skins and other goodies for everyone to enjoy as a birthday gift — even if you don't own the game yet. In addition to Petra, which is a new Deathmatch map, we're also getting a bunch of new skins, plus a Legendary Edition of the game. If you don't have the game yet this is a great time to buy, and if you still haven't tried it, you have another chance May 25-28 when Overwatch is free to play.
Though details are currently a bit lacking, it looks like Lucioball is coming back for this limited-time event, along with super popular PVE missions, perhaps including Uprising from 2017 or this year's Retribution event. I have my fingers crossed for Junkenstein's Revenge to make a comeback, too. Based on the celebratory announcement tweet, Junkenstein and his monster are both back for revenge. There are a ton of new skins coming for the Anniversary event too, including Pirate Junkrat from the tweeted gif.
You'll have a brawl!

Past brawls and cosmetics are back for Overwatch Anniversary 2018.

The celebration begins May 22! 🎉🎂 pic.twitter.com/C58AFSvfOs

— Overwatch (@PlayOverwatch) May 14, 2018
Details are also scanty on the Legendary Edition. Last year's Game of the Year edition was basically just a rehash of the Origins edition with a few extra loot boxes thrown on top. This year they promise fifteen skins, which would likely include the five Origins skins. Price points haven't been announced either but considering the cost of Origins and Game of the Year, $60 USD is a likely starting point.
If you're not into any of that fluffy cosmetic stuff and only want to commit virtual murders, a new competitive ranked Deathmatch mode will also be debuting. See where you rank on the ladder against other high-functioning psychopaths while playing on the new Deathmatch map, Petra.
The anniversary event lasts until June 11th, so hunt those yetis and buy that amazing Totally 80's Zarya skin while you can.