The Queue: Exotic garlic syrup (helps to wash down licorice)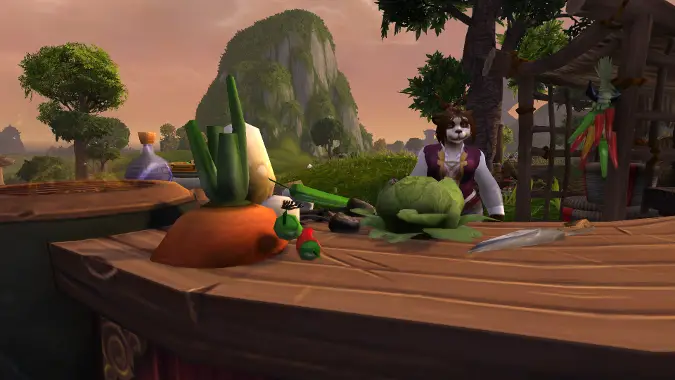 Come on and back that horse up.
---
ZEL HAS A TWOFER:
Q4tQ: For me Mercy has the hardest time getting PoTG now since her changes. She's not doing a lot of flashy things unless you're getting pistol kills while rezzing someone and charging people up, all while learning conversational mandarin and performing a violin solo. I still enjoy playing her, but I'm definitely feeling more unsung. What can be done to fix this? Does it just boil down to: "get gud"?
2Q4TQ: With the success of the Pink Mercy breast cancer skin, what other heroes would be best in pink get-up? What would you like to see Blizzard do in other games? A pink Halo hat in WoW? Pink banelings in Starcraft? Sonya the love Barbarian in Diablo or
HoTS
?
It's been a while since I've actually played Mercy, so I… don't really have an answer here. Mercy mains, whatchu got?
I think they all have their merits, to be honest. There are the "haha, it's so uncharacteristic that it's great" heroes like Reaper or Doomfist, then there are the "silly but totally the kinda thing they'd do" heroes like Reinhardt and Torbjorn. That said, I think I'd love to see Reinhardt and Brigitte in pink most.
---
ARTHONOS HAD A SPOILER QUESTION, BUT I COULDN'T IGNORE MY QUEEN:
I'm taking inspiration from 2BE to ask a very important question:
Q4tQ: Who is the true Queen of the Forsaken; Dark Lady Sylvanas or [REDACTED]? Where do your loyalties lie Mitch!
That redacted portion is a major spoiler, so please don't discuss in the comments without spoiler-ing that shizz up. Anyhow, this isn't a question. For the Dark Lady. Always.
---
PLEASE HELP RAZWICK BE MORE CREATIVE THAN I:
QforThoseInTheKnow: So if May is "MerMay", and we've got "Draecember" and "Inktober" … what's June?
Either June sucks for this sort of thing or I am just having an off-day, but I can't think of anything besides "Junebug" and I guess that would be, uh… making yourself into a part-bug, part-human creature of variable creepiness/adorableness? I mean, there's also jejunum (#JeJUNEum) but that's even worse. Photoshop yourself into the small intestine! It's not weird at all!
(…I think I need more coffee.)
---
SPENCER MORGAN, WHY DO YOU QUESTION MY ACTIONS?
Q4tMitch: why do you seek to incite war between the cheese and chocolate nations? Both nations have known peace everlasting within my stomach for eons, and you seek to end this? For what? Your entertainment?
Some people just like to watch the world burn. Personally, I like to watch my cheese burn just a little bit so it gets nice and crispy golden. Don't try that with chocolate, though. It smells real bad.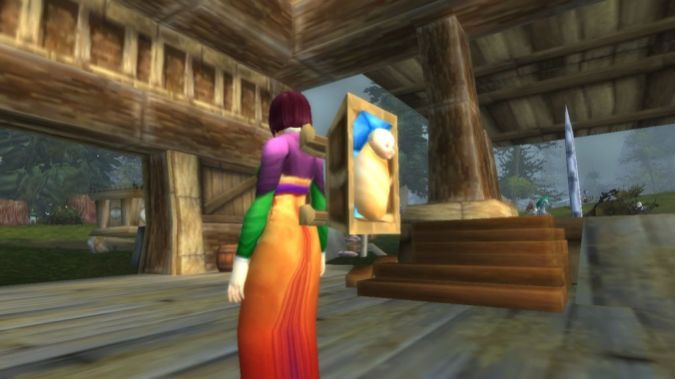 ---
GLOWING METEOR CARROT LEARNS ABOUT THE BIRDS AND THE BEES:
Is Jaina the only major character with a mom?
Do we need to have the "how babies are made" talk, Carrot? Of course every WoW character has a mom! Just, like… totally off doing her own thing or possibly dead. For real, though, WoW does have a bit of an issue with characters' moms. I'm genuinely surprised we're finally getting to see Jaina's mom, to be honest. I've sat here trying to come up with important in-game mothers for several minutes now and I'm coming up blank. There are probably some out there — does AU Draka count? Moira? — but it's something I hope Katherine Proudmoore's introduction marks a shift in*.
*More moms does not mean they need to be defined by being moms. No. Don't do that, Blizz. Just show female characters (who happen to be mothers) being badasses.
---
BUSCAVA, GOOD LUCK WITH THESE!
That sweet sweet mage tower is coming back soon. How are you guys doing with your own goals on those? Have you enjoyed the challenges?
I've had a ton of fun with these, with the exception of the Healing one (it's just too long imo!) I have a grand total of 9 specs left till 100% completion. Resto druid, all shaman, all hunter, Sub and Outlaw rogue. I'm gonna give a push and see if i can get like 4 or 5 knocked out as soon as it's up.
I haven't done a ton of these, to be honest. The big ones remaining for me right now are Affliction Lock and Outlaw Rogue. I've tried the Holy one on my Priest for completionism's sake, but good Yogg, that challenge feels overtuned. I think I've only done, like… 3 others? (Disc., Shadow, and Havoc DH)
---
KELP CHAZZES, THERE'S ALWAYS BETTER OUT THERE:
Q4TQ: Settle for the Argus Legendary Ring, or spend time and effort getting a different Legendary?
Spend the time and effort on another. At this point, it won't actually be all that difficult to get whatever you need for a different one — either via Essences or RNG.
---
MISTAH JAY, SLOW BUT STEADY… KILLS YOU:
2BE: Darkmoon Rabbit vs Snail from Throne of Thunder
The snail. The rabbit is deadly and unforgiving, but people know what they're getting into with the rabbit. Outside of the obvious Monty Python reference, there's blood all over its face. The snails, though? No one saw that coming their first time in ToT. People still don't see it coming if they've never been there — it's hilarious! Plus, ToT had an LFR mode, which meant maximum chaos and snailarity.
That's it for today! Sorry if the answers were a bit shorter than usual. To make up for it, I've personally pushed Blizzard to launch new Heroes and Overwatch content! Go have fun with it.