WoW
May 25, 2018 4:00 pm CT
Don't forget! Enter to win a Battle for Azeroth beta key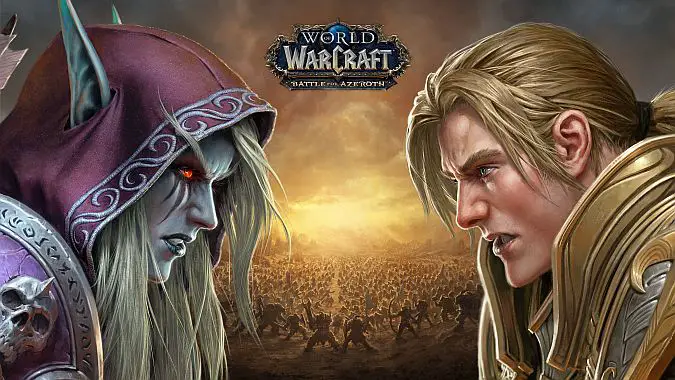 Still waiting to get into the Battle for Azeroth beta? We can help with that. Thanks to the fine folks at Blizzard, we have 30 Battle for Azeroth beta keys to give away! With the key, you too can experience what the next expansion has to offer — and help with feedback on all the new content as well. Dive into dungeons, explore the world, check out Island Expeditions, or throw on War Mode for a new kind of challenge — it's up to you!
In Battle for Azeroth, tensions between the Alliance and Horde have once again reached a breaking point. All-out war is on the horizon, and it's up to heroes from both factions to recruit allies for either side in the face of the growing conflict. But war between the factions isn't the only concern — Azeroth herself is in peril, and needs our help to survive.
So what are you fighting for in Battle for Azeroth?
That's the question we're asking with this contest, and we'd love a screenshot of your answer. Maybe it's your faction, or maybe it's an NPC you love. Maybe it's a particular location you hold dear, or a pet or mount. Or maybe you don't really want to be fighting — that's fine too! Take a screenshot that best represents your answer to the question, and leave a comment with it.
Entries will be closed at 11:59 pm Central on Tuesday, May 29. Winners will be notified via the email associated with their Disqus account. Please make sure your email address is valid before you enter. We'll choose 30 winners at random from all eligible entries, at which point we'll distribute all those winning codes. The giveaway is open to both NA and EU accounts, so bust out your S.E.L.F.I.E. Cameras and get to snapping. Good luck to all who enter!