Diablo Season 14's Theme? Greed.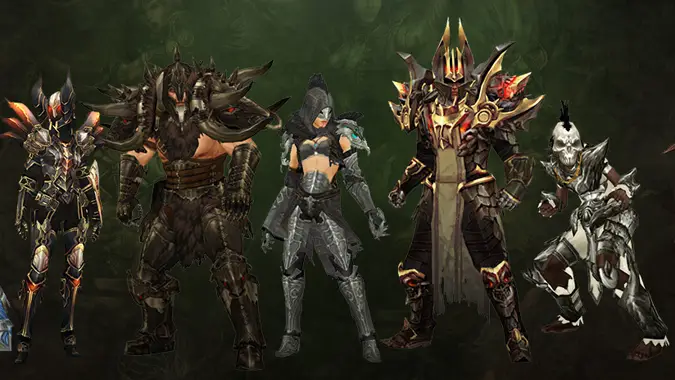 If you like Diablo 3 you probably already know about Season Play. After a while, it can get to feeling a little samey. I've done several seasons myself, and while I love the overall gameplay of it, it eventually develops into a sense of been there, done that. Rush to 70, start grinding out those Paragon levels, work on your Greater Rifts and gearing up your character. Try and do the full Season journey for rewards and Haedrig's Gift. There's nothing wrong with it at all, but if you did it in Season 3, and then in Season 10 and 11, well, 12 and 13 didn't really feel all that different. To their credit, the folks at Blizzard are aware of this.
Now we're getting to see a brand new spin on Season play, namely Themed Seasons. How do they work? We only have Season 14 to go by so far. However, based on what Blizzard themselves have said in this post, it looks to be an interesting new way to change things up. Season 14 will be the Season of Greed, and it's got a simple premise at its heart. When a Treasure Goblin spawns in Season play during Season 14, it'll arrive with a buddy. So instead of a single Treasure Goblin, you'll get two of them.
There are two important exceptions to this — Goblins created via Bandit Shrines or Rift packs will not be duplicated, nor will Goblins in the Realm of Greed. In addition, if you get Whimsydale portals from two Rainbow Goblins, they'll both spawn portals to the same instance of Whimsydale, not two separate ones. Still, generally speaking it means that if two Blood Shard dropping Goblins spawn, you'll get twice the Blood Shards. The same is true for gemstones, gold, or items. Twice the Goblins, twice the loot.
Season 14 starts on Friday, June 15 at 5 pm Pacific. It's expected to end on Sunday, September 16th at the same time. In addition to the new theme, all the usual Seasonal bells and whistles will be there. There will be new cosmetic rewards, a new Season journey, a new Haedrig's Gift and the like. So show up for Season 14 and slaughter twice as many Goblins, all in the name of greed.