WoW
Jun 5, 2018 1:39 pm CT
New Battle for Azeroth comic reunites all three Windrunner sisters at last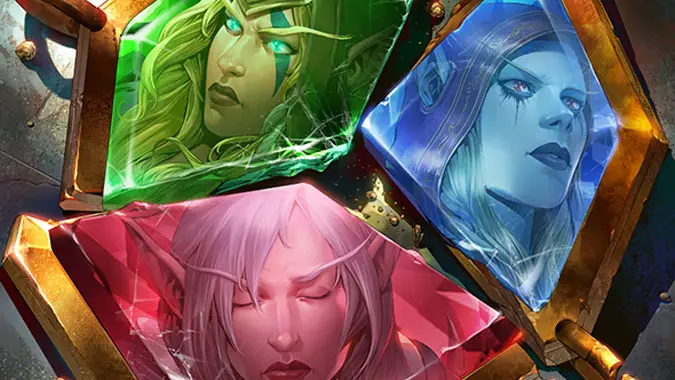 It's about time the Windrunners had a reunion, don't you think? So does Blizzard — and the latest comic in the Battle for Azeroth lead-in series finally brings that moment to pass. Windrunner: Three Sisters features all three Windrunners coming face-to-face for the first time in years. Each sister has changed significantly over the years — one lost her husband, one lost her life and regained it as well as leadership of the Horde, and the third's been gone for a thousand years, by her reckoning.
With all that change, are there really any family ties left? That's the question at the front of Alleria's mind when she calls on both her siblings to make a return to Windrunner Spire. This is the first time we've really seen the extent of the past relationship between all three sisters. Each one followed her own path, both in novels and in the game itself. While we've followed those individual paths, we've never really seen them all together as a family before.
Three Sisters is a little different from the two comics prior — while it was written by Christie Golden and Andrew Robinson, the plot was initially pitched by Steve Danuser. You might recognize that name as both WoW's Lead Narrative Designer, as well as the author of the short story Dark Mirror. The three answered some questions about the comic and its development as well — you can read the Q&A on WoW Chakra. Art for the comic was done by Antonio Bifulco, with coloring by Sebastian Cheng — the painterly style really helps the story hit home.
And it's a story we've been waiting for ever since Alleria's presence in Legion was revealed. While not exactly as explosive as I expected it to be, Three Sisters still deftly brings that conflict to light. Alleria's struggles with the Void are front and center, and Sylvanas is just as devious as ever. I don't think we'll see the three merrily skipping through the fields picking posies anytime soon, as much as each sister might wish that the case.
You can check out Windrunner: Three Sisters in full on Blizzard's website. Although there have been reports that this is the last comic in this particular series, it's not the end of pre-expansion lore content. Before the Storm, the next novel from Christie Golden, hits shelves next week as well. If you missed it, we released an exclusive excerpt from the novel yesterday — give it a look while you wait.