What content should be made easier before a new expansion?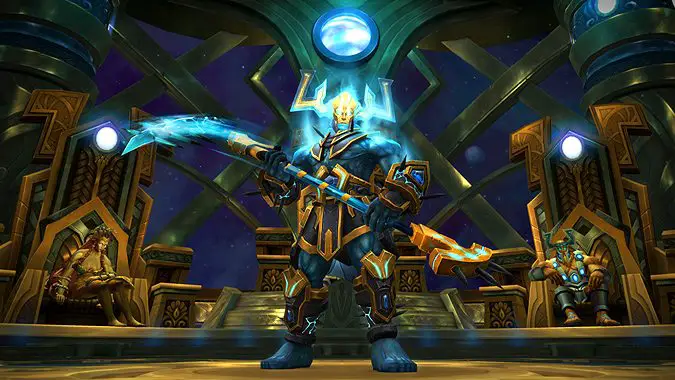 As of June 19th, Mythic Argus the Unmaker has seen two significant nerfs that will make finishing the encounter before Battle for Azeroth easier. The recent hotfix that reduced the damage of both Sargeras' Rage and Sargeras' Fear and reduced the health of Mythic Argus makes the encounter easier to complete. This isn't surprising, since we're in the final stretch before patch 8.0's Battle for Azeroth systems patch, and we're less than two months away from the expansion itself.
Once we get patch 8.0, our Artifacts will no longer provide us with traits. The item squish will deeply change balance for every class, and it's possible the Mage Tower itself and the special Artifact appearance it rewards will no longer be available. We know the Mage Tower will be gone in Battle for Azeroth, so the question becomes — should more things that people are looking to complete before the expansion be made easier?
As an example, we were told that the Mage Tower would be up continously until Battle for Azeroth, but it's near the end of June and we've seen no sign of that happening. If the Tower is up for a couple of weeks before the 8.0 patch changes everything, will that be enough time? Should it already have been introduced?
And for that matter, if we're seeing nerfs to Mythic Argus, should all of Mythic Antorus follow suit? What about Heroic Antorus? How much is too much or should there always be a big clearing house, especially when we're looking at a significant loss of personal power when Artifact traits go away in the 8.0 pre-patch. We're told there will be changes to balance to make up for it, but the PTR just came up. There's a certain amount of trepidation about having to relearn your class while still trying to complete Ahead of the Curve achievements.
Has Blizzard done enough? Should they do more? Do you think they shouldn't have nerfed Argus at all? What's your take on it? And if the Mage Tower was always up, would you be tempted, or is it a case of everyone who cared has probably already done it?