Pretty much everyone is using Overwatch's new LFG system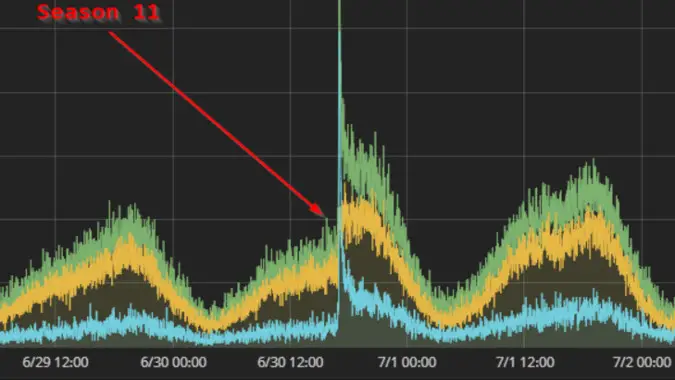 It turns out Overwatch players like tools to help them find groups. Who knew? Well, apparently, Jeff from the Overwatch team knew. And now, he's sharing the statistics with us so that we'll know, too, which is right neighborly of him. That's a phrase I've wanted to use for years now, so I should thank Jeff for the opportunity.
Overwatch introduced its Looking For Group system last week, and if you've been wondering what it's been up to, now we have data. It turns out it's been seeing significant use.
It's been a week since we introduced our Looking For Group system and it seems like the response has been really great so far. Don't worry, we have changes and improvements coming in the next patch.
In the first week, instances of players grouping in 6-stacks has doubled. The awesome part is, 6 stacks have seen a significant improvement in queue times. But the best part is, none of this has impacted any other group size queue times or solo queue times at all. So it's been purely a positive in that regard.
Also, you all seem to really enjoy grouping for placement matches as evidenced by these stats…
Thanks for giving the system a fair chance. We look forward to making improvements!
I was especially interested to see that six-stacking — a full group of six players queuing as one — has gone up, while other group queue sizes have not been affected one way or the other. The fact that it's getting a bump from LFG is interesting to me because I'd expected to see solo and smaller group queues — like those of three or four players — be the ones to go up. Of course, Jeff didn't say they haven't gone up — he just made the specific point that 6 stack groups have doubled and that it hasn't detrimentally affected any other queue times for solo or smaller group players, and that's all to the good.
The graph is also interesting because it shows that people are using LFG for placement matches as well. That's an unexpected outcome but a welcome one. Still no word yet on what the improvements Jeff talks about here will be, but one can hope for more support for smaller queue groups. In any system like this, it's the folks who don't have a full group who need the most help.
It's an auspicious start to a system that's only been around for a week, though, and it's good to see people getting use out of the LFG tool.