This new Soldier 76 Nendoroid wants you to get off his lawn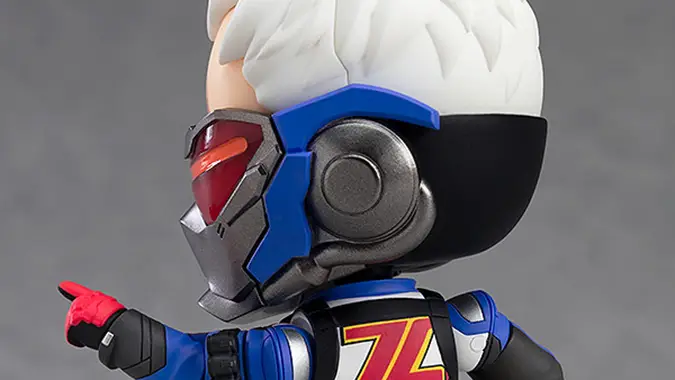 The new Soldier 76 Nendoroid that Blizzard just announced has what you'd expect: Pulse Rifle, Helix Rockets, a Tactical Visor, and a Biotic Field attachment. But it's also got a golf club if you want to pose this cute little figure like the dad he was meant to be.
As is the case with the last eight Overwatch Nedoroids, the Soldier 76 one costs $49.99 and will be shipped sometime in the second quarter of 2019 (think between April and June). That gives you a while to figure out what kind of poses he should do alongside any of the other figures available, like Sombra, and D.Va. You can pre-order it right now on the Blizzard store.
The golf club is a clever addition to the figure; The Good Smile Company clearly understands the dorky appeal of one of Overwatch's original heroes. It definitely beats the collector's edition statue that has no customization options and is hard to find at this point. It's also a smart nod to players and it gives the figure a playful theme to fit with all of the others. The game's heroes aren't all cheerful, so it lightens up the more serious characters in the roster.
Of course, if Soldier 76 gets his golf club, then that means that Moira should get her pet rabbit and Orisa should get her pet dog when those figures eventually come out. Winston would obviously get a jar of peanut butter and Brigitte should either get one of her many cats or a pie to toss at her friends. Once the entire roster is complete–I don't see that Blizzard has any plans to stop making them–you could make some quirky stop-motion videos with them, especially since we have to wait so long for the animated shorts. We'll just have to wait and see if they drop the other 19 heroes on us soon.