WoW
Aug 3, 2018 10:00 am CT
Blizzard's Heart of Azeroth overview shows off an improved take on Artifact weapons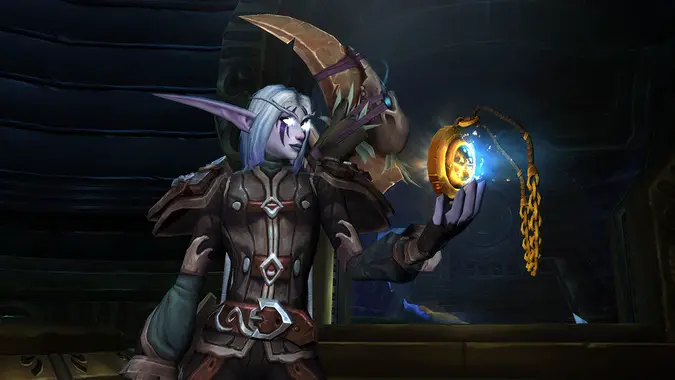 Blizzard has just given us a solid set of details about the Heart of Azeroth, Battle for Azeroth's equivalent of Legion's Artifact weapons. Most importantly, we'll be getting the Heart before Battle for Azeroth launches — in fact, Magni Bronzebeard will give it to us after the Battle for Lordaeron. From there, we'll be feeding it Azerite throughout the expansion, and the more Azerite it gets, the stronger perks it will unlock on the new Azerite Armor.
The preview shows us a piece of shoulder armor — The Pauldrons of Vile Corruption — and the Trait from the first ring is Filthy Transfusion. This causes a patch of tainted swamp to spawn under your target and siphon health from them to you. It sounds super gross — but great for keeping yourself alive. The different Azerite Armor pieces all have their own unique powers, so you'll be able to swap around based on what you like or what your fight requires. (Unless, of course, you're running a Mythic+.)
The second ring of possible Traits is more focused on your abilities increasing your damage output, healing, or survival, depending on your role. On the third ring, you'll get more personal, survival-based Traits. The example given is a passive ability called Azerite Fortification that gives you a heal whenever you're stunned, immobilized, or knocked back. The fourth ring gives that piece of Azerite Armor a boost to its item level.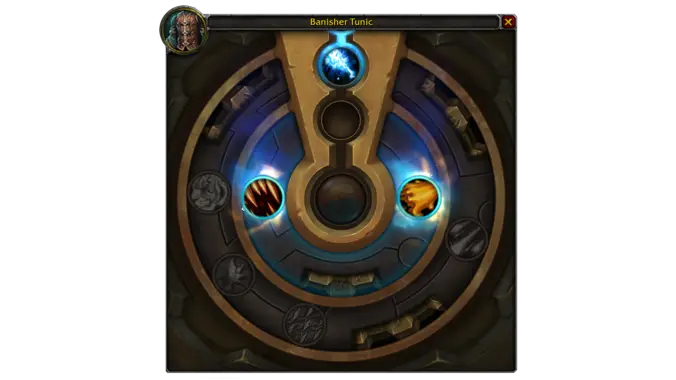 The quality of armor influences which of the rings are available to choose from. Epic armor pieces can have all four, but a rare piece might be missing one of the rings. If you're worried about making a wrong choice, there's no need — you can reforge your Traits for an initial fee of five gold. However, the fee will increase the more you reforge, offset by a decrease in cost every two days. Basically, don't reforge Traits a whole bunch in a short period of time.
It looks like Blizzard has learned from a lot of the issues that we had with Artifact weapons. We're not getting as many Traits to put points in overall, but the ones that we do get have more impressive sounding abilities — closer to what the gold Traits on our Artifacts were. The power isn't tied to spec-specific weapons anymore, so no worrying about not being competitive if you swap roles frequently. Gone are the billions — and even trillions — of Artifact Power needed to increase the power. As the expansion progresses, we'll need less Azerite for earlier levels of the necklace — so you won't need to worry about being too far behind if you aren't playing every day. It may not be as flashy as The Ashbringer or talk to us like Xal'athath, Blade of the Black Empire, but I think it's a great looking system with a lot of potential. Just keep those tainted swamps away from me.