News
Aug 7, 2018 6:30 pm CT
Overwatch Funko Pop Wave 4 now available for preorder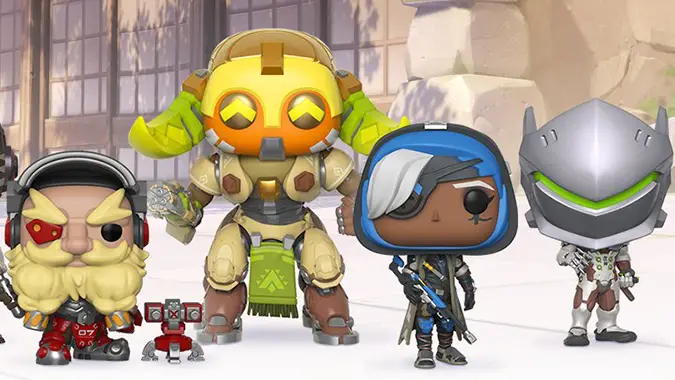 The latest set of six Overwatch heroes from Funko Pop are available for pre-order on the Blizzard Gear Store, including Hanzo, Doomfist, Torbjorn, Orisa, Ana, and Genji.
According to Blizzard, the figures are expected to ship before November 30, and if you're a avid Funko collector, you can have all six figures arrive in one box. Each figure is $10 and all sit at the same height except the Orisa figure which is six inches.
Blizzard is also offering an exclusive two pack that includes Roadhog and Junkrat, with Roadhog in his Stitched skin for $35. Unfortunately, the pre-order for the two pack doesn't have an expected ship date.
As noted in the Funko blog post in June, four other figures will be available for pre-order soon too: a Carbon Fiber Genji figure at Target, a Shrike Ana figure at Amazon, an OR-15 Orisa figure at Gamestop, and a Molten Core Torbjorn at Best Buy. It looks like only the Genji figure is up for pre-order at the moment.
That's a lot more figures to choose from if you're looking to create or add to your collection, but I still want to see a Moira, Brigitte, and Wrecking Ball one. A Moira skin variant would look great because her skins are really loud and would be a big break from the usual Funko figures. I also think, like the D.Va figure, a Wrecking Ball one would be pretty adorable and probably extra big too. Wrecking Ball, in some ways, feels especially made for cute figures, he's already big and round and fluffy.
If I had to choose one skin for a hero that already has a figure though, it would definitely be a Winged Victory Mercy or Imp. Mercy has some good skins that would make for a really interesting figure. Imagine the little torch staff she would have!