WoW
Aug 7, 2018 11:00 am CT
You only have a week to finish the War of Thorns pre-patch quests and earn your Undercity and Teldrassil mounts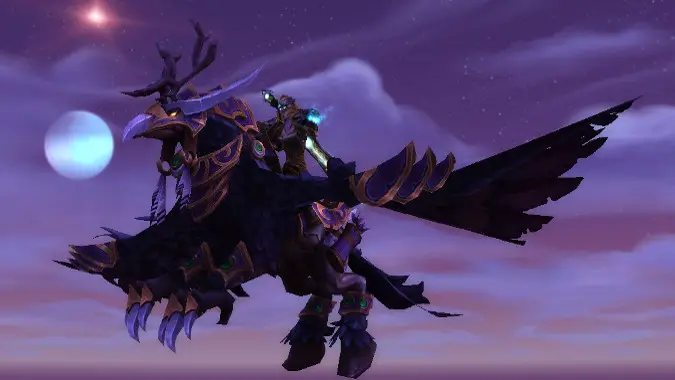 With Tuesday's reset, we will be in the final week of Legion — yes, next week is the launch of Battle for Azeroth. This means that the final bit of patch 8.0 content will become available, and it will be available to everyone, regardless of whether or not they have pre-purchased Battle. The Undercity scenario wherein we all get to see the Alliance's response to the events of the past two weeks — as well as the Horde's stand in Lordaeron — will be available for players. But please keep in mind, this all goes away as of next week.
Ythisens made a post on the forums to remind us all that the countdown to the next expansion is ticking — if you haven't completed the content and gotten the new mounts yet, you have one week before they're gone.
Apologies for the necro but I couldn't find a recent post on this. (Inb4 someone links one in this thread that I missed).
It was previously communicated that you would need to pre-purchase Battle for Azeroth to play the final part of the 8.0 pre-patch event tomorrow, The Siege of Lordaeron, however, this is no longer the case and we have changed it to now be available regardless of prepurchasing the expansion!
I also want to throw out a reminder that you all have a week to go before the pre patch events are removed from the game and as such the mounts, Teldrassil Hippogryph and the Undercity Plaguebat for the Alliance and Horde respectively, will be no longer attainable. So remember to get out to Darkshore and get those done so you don't miss out!
If you've been waiting to do these events — maybe you wanted to do it all at once instead of piecemeal, or you've been on a WoW sabbatical thinking you could always get the mounts during the new expansion — then be warned that you have only one more week before this content is gone forever. Again, that includes the two mounts rewarded at the end of last week's events — though you only need to experience the burning of Teldrassil on one faction to earn both mounts. Similarly, the Violet Spellwing from Heroic Argus is disappearing next week as well.
As for the rest? Well, if you're using the War of Thorns World Quests to assemble a transmog set or collect some better gear before Battle for Azeroth launches, you've got seven days. Make them count.