WoW
Aug 8, 2018 1:00 pm CT
These are the Jaina boat memes we know you wanted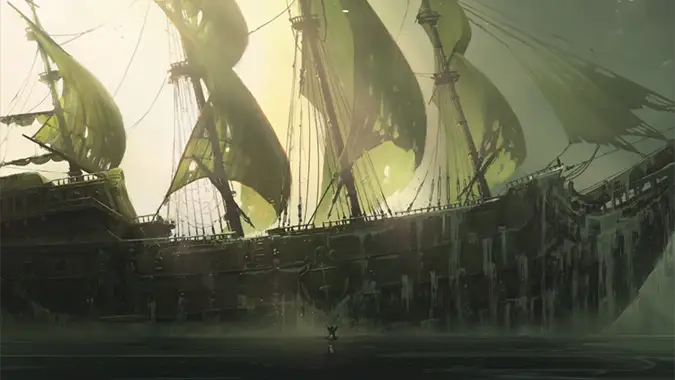 We promise these jokes are hilarious, but this post contains major spoilers for this week's Battle for Lordaeron event.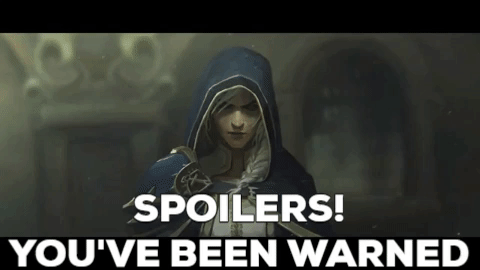 Amidst the horrible atrocities of the War of Thorns pre-Battle for Azeroth event, World of Warcraft fans have found an ounce of levity in Jaina Proudmoore's surprise, nautical appearance during the Battle For Lordaeron scenario.
As we saw in the beautiful Warbringers: Jaina cinematic short and musical, Jaina magically raises her father's ship out of the sea. We didn't know where exactly she was headed until today when she broke out of the fog just as Anduin Wrynn and Genn Greymane were about to retreat with the few remaining Alliance forces. It's an incredible entrance that saves what would have been a huge loss against Sylvanas Windrunner and the Horde army. And by "incredible" I mean she's lifting an entire ship with her own magic and then proceeds to send out a wave of frost to stop the horrible blight. Jaina is back and more powerful than ever.
Of course, there's no way she could come in like that without some memes. These are our favorite ones.
Reddit user sheako posted this video simply titled "Jaina Proudmoore on a boat," and it's the funniest meme to come out of this event. It's very NSFW for language, but you should definitely find the time to watch it.
Another Reddit user, 3m84k posted this in reaction to Jaina's sudden appearance, which, admittedly, is pretty true.
Slay, queen! from wow
El_Juane made a much better intro image in the style of Super Smash Bros. for Jaina.
This cinematic edit by Nilocor and it has Jaina sailing in to sounds of Led Zeppelin's "Immigrant Song".
I'm glad TooTallBrown did the work of colorizing Jaina retaking Lordaeron so that we can forever remember what happened. Is it just me, or does this look like it came from a certain show about a square sponge?
Jaina Proudmoore in the retaking of Lordaeron (2018 colorized) from wow
Twitter user NeburaART is worried about Jaina's mana efficiency.
https://twitter.com/NeburaART/status/1026869461025021952
I agree with Eiffelzzz, don't you?
Dear @Warcraft …. I am going to need a flying boat mount because, like Jaina, I will only now ride in barges. Thank you.

— Eiffel 🖖🏳️‍🌈 (@Eiffelzzz) August 7, 2018
Jaina really is the best pirate I've ever seen, wouldn't you agree?
This last meme doesn't have to do exactly with the boat, but it highlights a specific part in the background of one of the cinematics from today's event.
While all of these brought me some good laughs, I'm not sure I would joke around with Jaina. She looks tired of everything that's been going on in Azeroth, and, can you really blame her? Enjoy the memes while you can, because next week things are going to get pretty serious.