What have you done to prepare for Battle for Azeroth?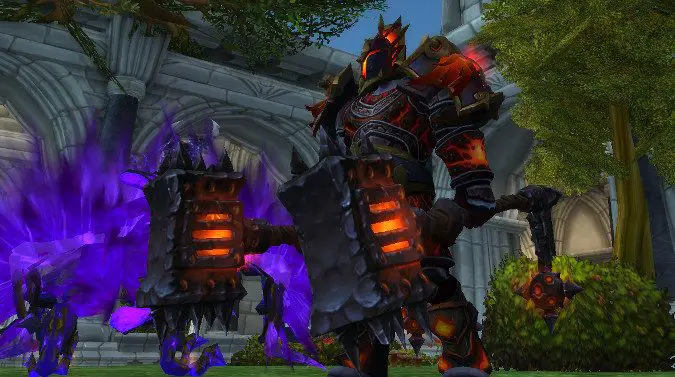 It's time. Battle for Azeroth is imminent and with it, a new phase in World of Warcraft. We're getting a break from the demons and moving into uncharted territory, both literally (the brand new Kul Tiras and Zandalar zones) and figuratively (a world where the Burning Legion has been dealt with) and that means we don't really know what will happen next. How are you preparing to start the next expansion?
Have you picked up a ton of supplies in preparation for a day or two of nonstop leveling and grinding your way to max? Are you planning on being level 120 by Tuesday and flinging yourself into Mythic dungeons as soon as they launch? Or will you be taking it slow and easy? Have you spent literally the past week making sure you had four or five 110's geared up enough to start leveling any one of them at your leisure, or are you laser focused on your main? Do you even have a main anymore, or does your army of alts seem to be begging to be leveled all at once?
Maybe you're like me and you spent at least a day deciding which transmog works on which character. I put together a pretty sweet look for my Lightforged, my Night Elf Death Knight, and my Highmountain Tauren (my lonely Horde alt, although I do have an Orc I could break out). However, my Human Warrior, my Night Elf Warrior and my neglected but still around Worgen Warrior could all use some help. Anybody below 110 is definitely not a transmog priority right now. I need characters at 120 so I can farm all that Warlords gear that's been evading me and start working on Legion raids I didn't gather the delicious loots from.
But that's just me — not everyone loves transmog. So how about you? What're you doing to prepare? Lots of supplies? Taking the day off work (we won't tell) or maybe deliberately avoiding WoW on launch day to let the rush pass you by? What's your first day plan for Battle for Azeroth?