How Blizzard created Overwatch's new Busan map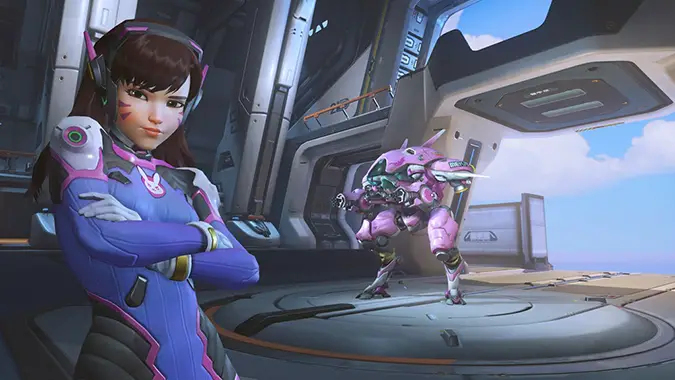 Overwatch's new Busan map, which is now available to play on the PTR servers, has direct ties to Korean culture and history, according to an interview with Game Director Jeff Kaplan.
Speaking to Inven Global, Kaplan said the team at Blizzard took direct inspiration from the Korean culture near its main offices in Irvine, but also sent Concept Artist David Kang to the country to bring back more material to create the map. Part of that was artwork that demonstrated the mood they wanted to capture in the map.
Kang, in a separate interview with Inven Global said, "The goal was to make a map where Korean people instantly realize that it has Korean characteristics."
It's not all about the look of Busan either. Kaplan went on to explain that the team took great effort to record significant sounds and audio effects from Korea, like PC Bangs, dance machines, and the huge crowds of people. When you play the map, you can hear the sounds of the drums and walkways. The noise of the dance machine and even the karaoke room are prominent too. It gives the map a weight that it probably wouldn't have had without Blizzard doing the extra work.
In terms of balance, Kaplan said Busan was much easier to design than other maps like Rialto. Control Point maps are typically symmetrical and tend to lead to fewer issues of imbalance. "It is far easier to balance Control maps than any other different map type," he said.
Kaplan offered a few tips for playing on the map too. He said mobile heroes like Mercy, Genji, and Pharah are better played on the Downtown and MEKA Base maps, while heroes like Reinhardt and Zarya are more useful on Sanctuary.
If you want to check out the map for yourself, you should jump onto the PTR and play some games. You can also watch us play on it here.