How do you get ready for raiding?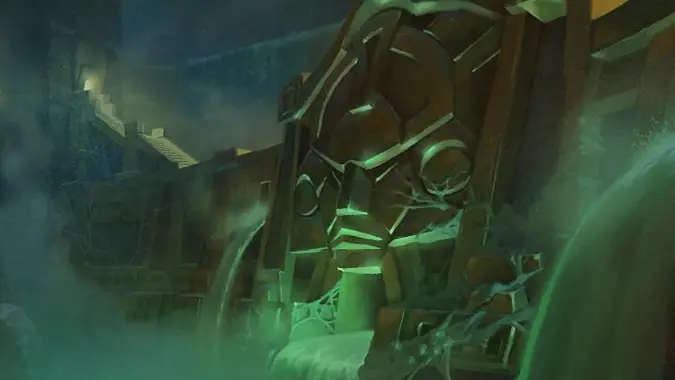 It's been a little over two weeks since Battle for Azeroth launched, and that means that the first raid is about to open! The doors to Uldir open on September 4 for Normal and Heroic mode raiding. If you're a raider, this means that you probably have a checklist of things to do in order to make sure you're ready to tackle the bosses adequately. I gotta say, the raid seems like it came out of nowhere — it feels like I hit max level just yesterday! Even though it's the same as it was in Legion, with the first raid opening up four weeks in, I'm definitely not ready this time around.
I've been busy running dungeons and World Quests, trying desperately to get a better weapon — I can't say that I missed having to do that. It's something I now realize I'd taken for granted in Legion. There was always the push to get better relics — and unlock the shinier appearances — but now that I have to replace this staff with a better one, dungeons just aren't cooperating!
There's also a mountain of fish to catch! Raiders are hungry creatures, so you have to make sure that they're well stocked with food, or they get cranky. Luckily, if you need incentive to help supply food there's a pretty great mount that you can get from fishing on the coast! The Great Sea Ray can be fished up from any coastal fishing — you don't even have to fish from a pool to have a chance to get it — just cast your line and cross your fingers. Feasts don't just need fish — after all, a balanced diet is important — so make sure that you're also going hunting for meatier beasts on land.
Between all the running of dungeons and gathering of food, I haven't even started to figure out boss strategies or what gear I want out of the raid. As a raid leader, I should probably have a better plan in place than just winging it. Most importantly, I haven't chosen a new set of transmog for the pictures we take after killing the bosses! There's just too much to do, and not enough time to do it in.
What's on your list of things to take care of before raiding? Do you feel like you need extra time before Uldir opens, or have you been ready since the second week?