WoW
Aug 14, 2018 5:00 pm CT
How to get ready for Battle for Azeroth's first raid as fast as possible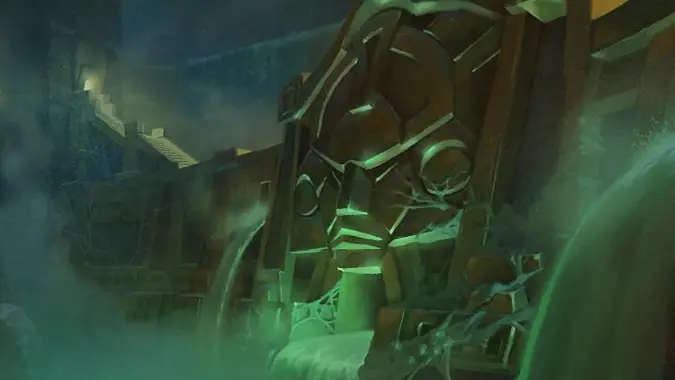 Uldir, the first Battle for Azeroth raid, is coming out on September 4. It's going to require some impressive gear, beyond what you'll finish leveling up with. Here's how to get yourself equipped with capable gear quickly before that day comes.
Once you're done with leveling through Kul Tiras or Zandalar, you need to make sure to fully complete the Horde or Alliance's War Campaigns up to hitting Friendly reputation with the three major factions. This is where the World Quests and Dungeons unlock. You'll be able to start working through those each day to gain gear rewards, Azerite Armor, and Artifact Power. World Quests are a great way to get early gear and raise your item level, as well as generally push up the level of rewards you get from them each day.
If you have Inscription you can create Contracts to gain reputation for a specific faction as you complete World Quests. This will help you reach Honored to pick up a nice cloak and other Epic gear at higher reputation levels. On top of the World Quests, there are also Emissaries that will reward you with Azerite Armor, which you can actually see before you even complete them. This is key to getting your item level up to 305 so you can start doing Heroic dungeons.
As usual, there's a daily Heroic dungeon to complete which will reward you with more Artifact Power. If you want to be ready for the Uldir raid, you should try to complete this every day to keep your Heart of Azeroth upgraded. You can also start working on completing Mythic Dungeons each week for all of those high item level rewards.
Island Expeditions reward great amounts of Azerite to level up your necklace. Completing Island Expeditions should be high priority when you have time for it. The Mythic versions reward double the level that Normal ones do too, so keep that in mind! In addition, you also have your Mission Table that should start to give you missions with bonus rewards. The rewards can be even more Artifact Power, or even reputation for some of the factions.
If you do all of this and stay on top of it all in the first few days after hitting level cap, you should be more than ready to enter Uldir when it arrives next month.