5 tips to get the most out of Overwatch Competitive Season 12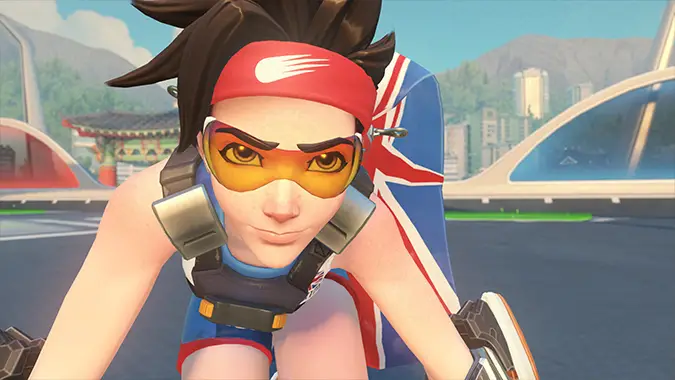 Overwatch Competitive Season 12 has begun! For two months, you can try to climb the ladder and improve your skills at Blizzard's first-person shooter. Here's some tips on how to prepare and get the most out of the season.
Practice does make perfect
Overwatch is a game with tons of heroes, abilities, maps, and strategies. To master any aspect of the game, it's going to take lots of practice. It's best to go into the latest season expecting not to win, but to practice. With so many variables at work, like the matchmaking system, uncooperative teammates, disconnects, and lag, the best thing you can do is focus on improving your own skills.
ARVE Error: src mismatch
provider: youtube
url: https://www.youtube.com/watch?v=AcMMfjX-4Xw&t=3s&list=PLhaHI55qV1cIGuhlWAoTTK_wp8vJO1huO&index=2
src in org: https://www.youtube-nocookie.com/embed/AcMMfjX-4Xw?list=PLhaHI55qV1cIGuhlWAoTTK_wp8vJO1huO
src gen org: https://www.youtube-nocookie.com/embed/AcMMfjX-4Xw?start=3&list=PLhaHI55qV1cIGuhlWAoTTK_wp8vJO1huO
Warmup!
Warming up is a practice that even the professional Overwatch League players do all of the time. Your hands are a muscle and need to be exercised. Not only should you stretch your hands like the LA Valiant coach says, but you should find a way to play the game outside of the Competitive mode that allows you to warm up. Many people use Quick Play or Deathmatch to do this, but you can also create a custom game with bots to practice on.
Warm up routines aren't about about major improvements, they're about preparing to play the game and maintaining consistency. You won't learn to be the world's best Widowmaker against Ana bots, but you will learn how tricky it is to shoot her and the timing of your Grappling Hook ability.
If you want specific recommendations for custom game settings, check out the videos above!

Pick a main
It's always good to have a focus for the season. Pick a hero that you want to get better at and try to lock them in for every game that it's applicable. If Tracer is your choice and your team already has three damage heroes, you should do your best to work with the team and play what's needed, but otherwise try to stick to your chosen main.
Don't throw the game, but keep some kind of consistency so that you're actually learning what you want to be learning. If you don't want to play tank all of the time, then don't! The key is to find something that will compel you to keep playing. Choose a single hero — or a pool of them to pick from — that you think will help you make progress this season.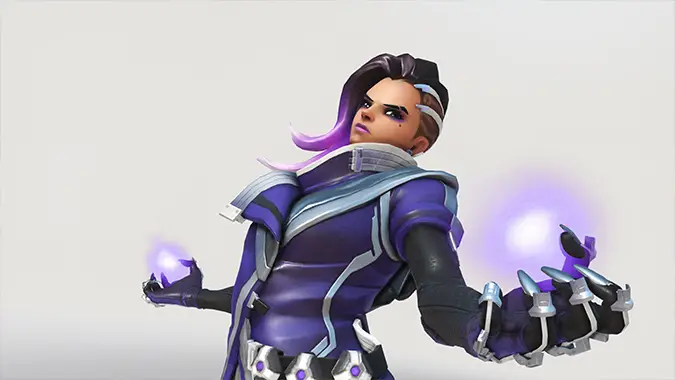 Stay flexible
As an extension to the last tip, it should be noted that Overwatch is a team game. That means that even if you want to play Torbjorn, there will be times it won't be feasible. All heroes are viable in one way or another, but many of them make it harder for everyone else on the team. Don't put too much pressure on your team to protect you as Bastion with a solo healing Mercy. Play what works within the team composition so that the game goes as smooth as possible. If you have a ton of support mains on your team, consider the effect you'll have if you force them on a hero they have zero experience on.
Part of playing competitively is figuring out how best to work with the team you have. Sometimes that means flexing to play a certain hero that might not necessarily be your best hero. Play what you want, but understand when it isn't working or won't work given the team you have.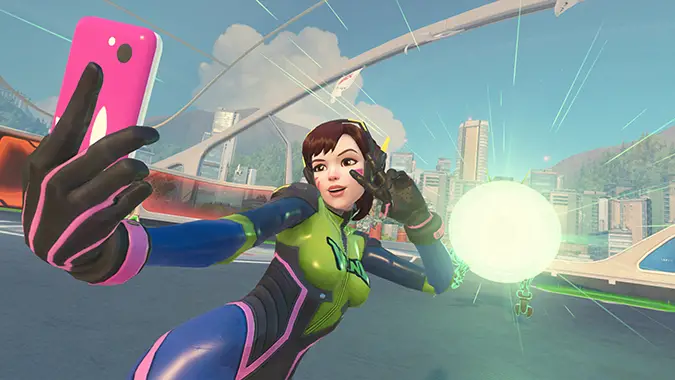 Don't get mad!
Overwatch will always have moments of frustration. The game is competitive, and there's going to be times where your team gets decimated or someone calls you out on voice chat or text chat. Take every step you can not to get heated and ruin someone else's day or your own. If you don't think you can handle text or voice chat, leave them. If you think your Reinhardt isn't doing a good job, leave them alone or ask for help in a nice manner. Yelling at people or being mean to them is never going to help your team in the long run. Don't do it.
In the event that you find yourself so irritated that it's affecting how you play, take a break. Many people set rules for themselves to stop after two losses or to only play a set amount of games each day. Do whatever you can to keep yourself in a positive mindset or it's likely going to make you miserable. And remember, custom dance games always exist. Get groovy for a bit to break up the stress of competitive!
Using all of this info, you should be set to play Competitive Season 12 — log on and get those matches started! We'll be streaming Competitive Season 12 placement matches on the Blizzard Watch Twitch page on Saturday September 1 at 2PM Central.