There will be 20 Overwatch League teams for Season 2, including newcomers from Canada, China, and Europe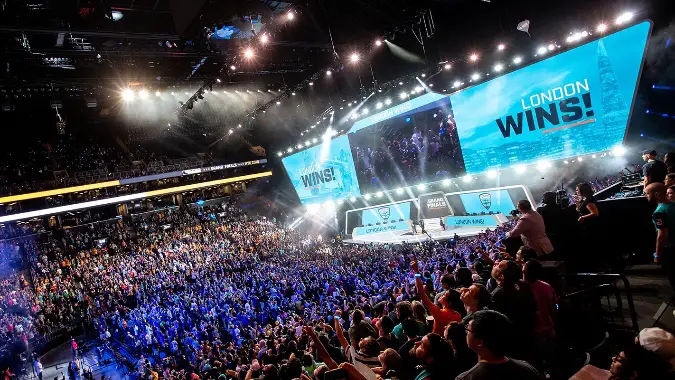 Overwatch League season two is set to be even bigger than the first, with the whopping addition of eight brand-new teams across the world. Last month, it was announced that new teams would be added in Atlanta and Guangzhou — and now another six have been added to the lineup. Joining Atlanta and Guangzhou will be two additional Chinese teams in Chengdu and Hangzhou, a European team in Paris, two Canadian teams in Toronto and Vancouver, and rounding out the additions, Washington D.C. will be the final new US team.
We can't wait for the #OWL2019 season!

Here are the 8 new teams joining the league! pic.twitter.com/zhkrNYDlko

— Overwatch League (@overwatchleague) September 7, 2018
The new additions brings the total to 20 teams, which ought to make Season Two even bigger and better than the first. Unfortunately, we still don't have dates for the start of Season Two, but I find myself wondering what kind of changes we'll see to OWL's already packed schedule next year. Does this mean that teams will be playing more games per season, or will matches just be a little more diverse in terms of who's playing who, with fewer matches overall as a result? The latter might be a more preferable option for the sake of OWL players.
Stress has been a major problem throughout Season One, and the sheer number of matches, as well as all the practice time required, hasn't had the best effect on teams or individual players. The Shanghai Dragons went 0-40 for the season despite — or perhaps because of — a grueling training schedule that saw them training a staggering six days a week. Meanwhile, Brandon "Seagull" Larned of the Dallas Fuel cited overall concern for his mental and physical health as a factor for his retirement. Player health is an important factor in any sports organization, and esports shouldn't be excluded from that consideration just because players are sitting in front of a computer instead of running around a field. Hopefully adding some new teams to the lineup will ease the stress factor a little for OWL's existing team rosters.
A new roster of teams means a new set of owners, including some familiar faces.
Bilibli, a leading online entertainment company in China, will be handling the team in Hangzhou.
HUYA Inc., a leading livestreaming platform in China, will be operating the team in Chengdu.
OverActive Media, an esports and video game entertainment company, will be handling the team in Toronto.
Aquilini Group will be operating the team in Vancouver — you may have heard of them, as they also own the Vancouver Canucks and Rogers Arena.
DM Esports, a global company focused on esports entertainment and investments, will be handling the team in Paris, France.
Washington Esports Ventures will operate the team in Washington D.C. — it's a sports organization founded by Mark Ein, who also owns the Washington Kastles of World Team Tennis.
New owners and investors are all well and good but frankly, I'm kind of excited at the prospect of eight new logos and team colors to look forward to, as well as eight new sets of skins to pick and choose from. What can I say, I'm a sucker for aesthetically pleasing stuff. And of course that's all on top of eight new teams of players to root for as they battle it out to see who's the best of the best over the course of 2019. While I will always be a Shanghai Dragons fan, and I hope to see them tearing their way through Season 2 with a vengeance, I have to admit I'm also looking forward to seeing some new faces in the mix as well. Which team is going to win your heart next year?
While you're making up your mind, there's still more to watch. Season One may be over for the Overwatch League, but the Overwatch World Cup is currently underway in Los Angeles. Matches are already underway today, with more to follow as the weekend continues.