The Overwatch World Cup in LA is on now! Here's how to watch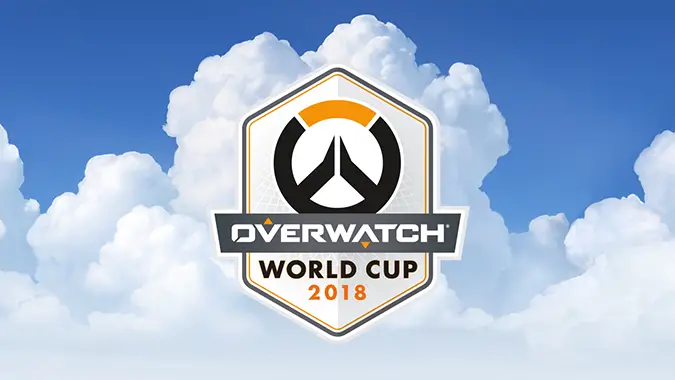 The stage, the players, and the jerseys are ready. It's time for the Overwatch World Cup Los Angeles Group Stage.
The games will take place in the Blizzard Arena from Friday, September 7 to Sunday, September 9. They'll all be streamed live on Twitch and MLG, as well as airing on ESPN3 if you want to watch the traditional way.
In this stage, the teams include: Austria, Canada, Norway, Switzerland, Brazil, and the USA. The two teams that come out on top of the five matches will move on to compete at BlizzCon later this year. In the last group stage in Incheon, South Korea, both the Finland and South Korea teams did well enough to move on.
Interestingly, this will be the first World Cup games set on the 1.27 patch, which includes the huge buff to Ana's Nano Boost ultimate ability, Lucio's Sound Barrier ultimate, the mobility nerfs to Hanzo and Widowmaker, and the healing nerf to Mercy. It's going to be a very different set of games for anyone who watched the previous matches.
Fans of Overwatch League will want to keep an eye out for players like the Houston Outlaws' Austin "Muma" Wilmot and the San Francisco Shock's Jay "Sinatraa" Won on team USA. Canada has the Los Angeles Gladiators' Lane "Surefour" Roberts and the Los Angeles Valiant's Brady "Agilities" Girardi too. Notably, Brazil, Austria, Norway, and Switzerland have a mixture of players from the Contenders games.
Here's how the schedule breaks out.
Friday, September 7
Austria vs. Canada, 10 am PT
Norway vs. Switzerland, 11:45 am PT
Canada vs. Brazil, 1:30 pm PT
Austria vs. USA, 3:15 pm PT
Norway vs. Brazil, 5:00 pm PT
Saturday, September 8
Switzerland vs. Austria, 10 am PT
Brazil vs. USA, 11:45 am PT
Norway vs. Canada, 1:30 pm PT
USA vs. Switzerland, 3:15 pm PT
Brazil vs. Austria, 5 pm PT
Sunday, September 9
Norway vs. Austria, 10 am PT
Canada vs. Switzerland, 11:45 am PT
Norway vs. USA, 1:30 pm PT
Switzerland vs. Brazil, 3:15 pm PT
USA vs. Canada, 5:00 pm PT