The Queue: One-Man Drinking Games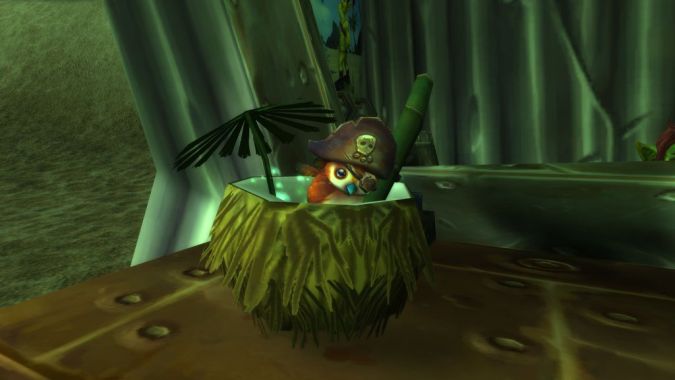 Happy Tuesday, folks! Who's ready for some good ol' fashioned Tuesday stuff?
Before I dive into your questions, I have a question for all of you: What song(s) do you know of that have the biggest contrast between sounding upbeat and happy versus lyrics that are sad/existential/totally not what you'd expect from the tune?
I'll let you ponder that while I do some Queue.
---
HUSSKIES, YOU'RE MAKING ME BLUSH:
I 100% approve of this queue's title and header image!
Thanks, fam.
---
MISTAH JAY, WHERE HAVE YOU BEEN ALL THESE WEEKS?
2BE: The Lichen King vs King Deathbloom
I'm giving this one to the Lichen King, but I'm also going to give you a reverse ask. What if King Deathbloom is the Lichen King of the AU? There must always be a Lichen King, after all — even on different planets and dimensions.
---
ALEX CLERM, MAY I POINT YOU TO BOATY MCBOATFACE?
Q4tQ: Assuming Sylvanas isn't Warchief anymore by the time 9.0 rolls around, do you think Blizzard could ever do something like letting us actually vote for our next Warchief?
I know they work a couple of expansion in advance but if they're a "bigger threat" expansions, who the Warchief is wouldn't have that much of an impact. After all, we barely saw Vol'Jin in Draenor and anything we saw of Sylvanas in Legion she could have done without that position.
I could see something like 1 vote per account and needing a pre-existing Horde character with a minimum amount of playtime to be eligible to vote.
It's definitely an interesting idea, but there's no way Blizz would ever do it. For starters, unless Blizzard limited our choices to a certain number of options, people would vote for Basic Campfire… but if they did limit options, there would be never-ending complaints that they didn't include some "obvious" choice or another.
Players being butts aside, it would also not work for the story for the exact reason you mention above: They're working too far in advance. Yeah, sure, the Warchief sometimes doesn't make an appearance, but that doesn't mean the chain of events isn't in place. Vol'jin being Warchief led to Bwonsamdi saying Sylvanas should be Warchief which led to this entire expansion's faction conflict. So even though Vol'jin didn't do much in Warlords, he still needed to be Warchief so things could happen two expansions later.
---
SPENCER MORGAN HAS ANOTHER 2BE FOR ME:
Actually, we'd just become BFFs.
---
KALCHEUS… WHAT'S THIS? ANOTHER 2BE?
This is a horrible question to ask because I love them both. I'm giving it to Abby because she's a lovable, terrifying creepychild in what may be my favorite zone ever.
---
GALDWYNN, HEK KEK KEK…
Q4tQ: Do we know where the other warfronts are located?
No we do not. And while it's definitely something we could spend time speculating on, I'm toying with the thought of Blizzard just scrapping future Warfronts based on the response to this first one.
Of course, one more on Kalimdor to give the Horde a canonical victory and make the "rotation" feel a little better wouldn't hurt. In that case, I'd like to see one that gives us a chance to see non-Human/non-Orc architecture.
---
RYAN, I WISH THIS WERE CLEARER:
So how are these warfronts supposed to work? I've been to Arathi but every time I check the table I dont have an option to queue and I dont see where to do the turn ins are at. What am I missing?
You're missing this post by Blizzard that explains it in the least confusing way possible. Which is to say, it's still kind of confusing. As an Alliance player, you get to enjoy Arathi content that the Horde doesn't have for another 5ish days. As a Horde player, you get to spend those 5ish days queuing for the Warfront battle. When those days are up, Alliance can start turning things in and Horde gets to enjoy outdoor Arathi content. Once Alliance turns enough things in, they have 7 days to queue for the battle. And so on.
---
SPENCER MORGAN, GREAT QUESTION!
Q4tMitch: It's a midterm year, which means people will be casting votes for the next governor of the Queue; what platform are you running on this year?
PC and Switch, mostly. Though I do love a good PS4 exclusive every now and then.
That's The Queue for today! Let me know your answers to my initial question.
And I guess leave questions for Liz or whatever.