The Raven Lord goes on the attack as Fall of King's Crest hits Heroes of the Storm PTR
Click here for more photos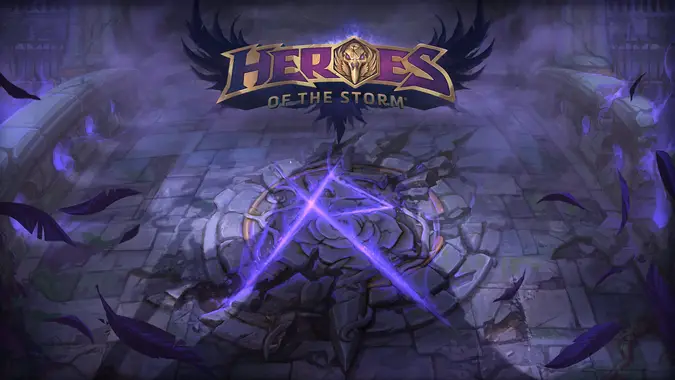 Things are getting spooky in Heroes of the Storm as a new event hits the Public Test Realm. Fall of Kings Crest has just shown up and brought with it a bunch of new skins, a couple of hero reworks and the Garden of Terror update. The third in the series of Nexus comics is also due to arrive on September 24 — and it should give us some more story context for the event. Fall of King's Crest event arrives just after the comic, running from September 25 until October 15.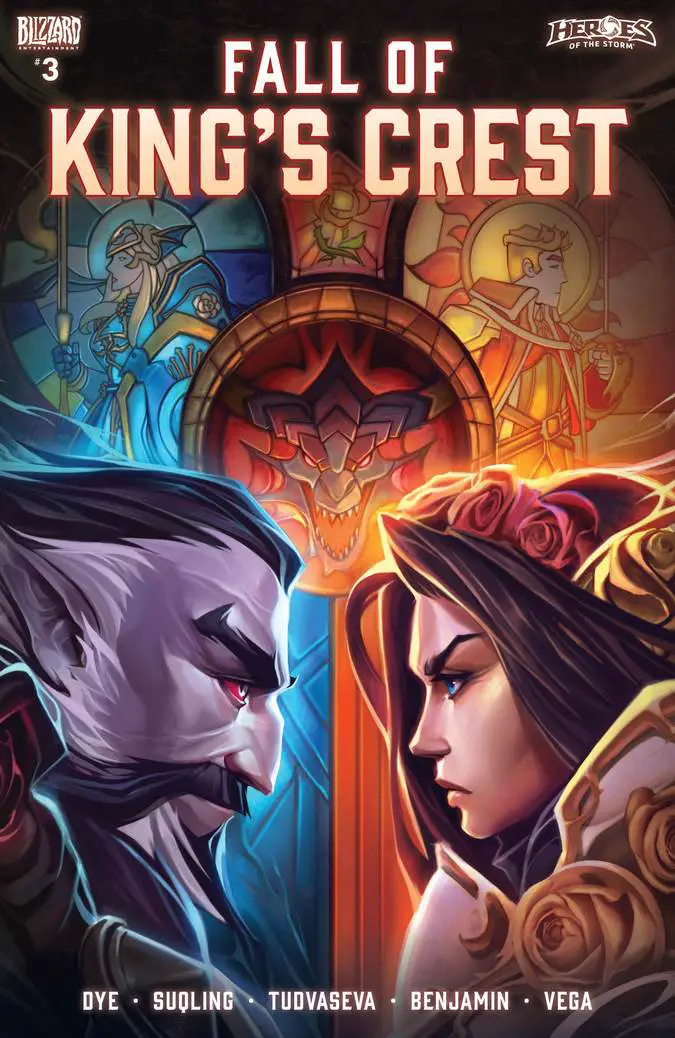 The Fall of King's Crest is the first in-game event taken from the new Nexus-focused lore. The event takes place after the Raven Lord's attack on Alterac Pass. He's now moved on to attack the Lady of Thorns directly, and Alexstrasza, Maiev, Whitemane, and Zarya are all coming along for the assault. They've all gotten amazing new skins that give them a great sinister Hallow's End vibe, and seem to be the Raven Lord's version of the Four Horsemen. The event offers four quests for each of the new skins that unlock a spray, a set of emotes, a chest, and a portrait. When you finish all 16 quests you'll choose between a final pair of quests — completing this last quest awards you a floating gravestone mount in either ethereal green or infernal red. Both mounts come complete with a matching ghost that haunts you while you ride around the map on them.
The event isn't limited to just the four new skins and the quests — there are also new tints for Brightwing and Kerrigan's Hallow's End skins. New portraits and sprays also hint at possible skins to come next year: Spooky Ghost Murky (Murky wearing a sheet with eye holes cut out), Vampire Lucio, and Actual Ghost Nova. They've also added three new announcers: Blackheart from Blackheart's Bay, The Lady of Thorns from Dragon Shire, and Queen Nightshade from the Garden of Terror. Finally my games can be announced by a Ghost Pirate! Sorry Brightwing, I still love you.
The full patch notes for the PTR include the talent and ability reworks for Kerrigan and Brightwing. The changes seem to be focused on giving them more potential at higher levels of play, and improving their core focus. They both feel like best versions of themselves. Their combos have been buffed and they've each received a modified Ice Block to help them avoid some of the newer heroes large single target spells. Kerrigan has seen limited play in the HGC — usually only showing up for Infernal Shrines — where her Ravage ability allowed her to easily kill the monsters needed to spawn the Punisher. Brightwing had fallen out of favor as other heroes with a global presence became more popular — her utility just didn't match up against the power in newer support heroes.
Mephisto is also getting some big changes as part of a balance patch that will be hitting live servers later this week. His second ultimate Durance of Hate is getting a slew of buffs to try and bring it in line with Consume Souls — Durance gains additional range, root duration and damage. Other changes include a damage nerf to Lightning Nova, and a reduction in the shielding he could get from his level four talent Static Barrier. 
Developer Comment: Mephisto is certainly making an impact on the Nexus. He's been on the higher end of Hero winrates and, judging from how players with a lot of games are performing with him, we expect that he will continue to rise as players gain experience. Our goal with these changes is to bring his overall damage down, balance out a few of the Talent tiers performance, and increase the consistency of Durance of Hate.
With BlizzCon only a month and a half away I'm beginning to wonder if we're about to see Blizzard add the first heroes that didn't come from one of their flagship properties. They've historically done big name characters at the con: Cho'Gall, Varian, Ragnaros, and Alexstrasza all made huge splashes over the last few years. The time could be right for us to get our hands on the Raven Lord and Lady of Thorns. The comics are making them into fully fledged characters and they're certainly full of personality.