Anchor Weed will never stop being hard to find — but in patch 8.1, we'll at least need less of it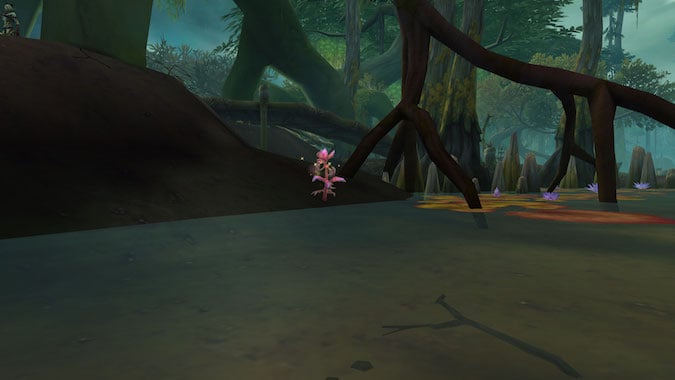 I'm excited about new Warfronts. I'm excited about Heritage Armor for Dwarves. I'm excited about new raids. But, folks, look — look! There is a major change coming to Alchemy, and it has me dancing on the bar. I speak, of course, of the reduction in the amount of materials needed to make flasks. Specifically, I'm looking at you, Anchor Weed.
Alchemists, the amount of Anchor Weed needed to make our flasks is going down. With patch 8.1, flasks at ranks 2 and 3 go from needing 5 Anchor Weed to only needing 3. Meanwhile, rank-1 flasks go from needing 10 to needing 6. Similarly, the amount of Expulsom required is dropping. I don't have a problem getting that, but if you're a multi-pronged crafter, you may not have much since you use it for many things.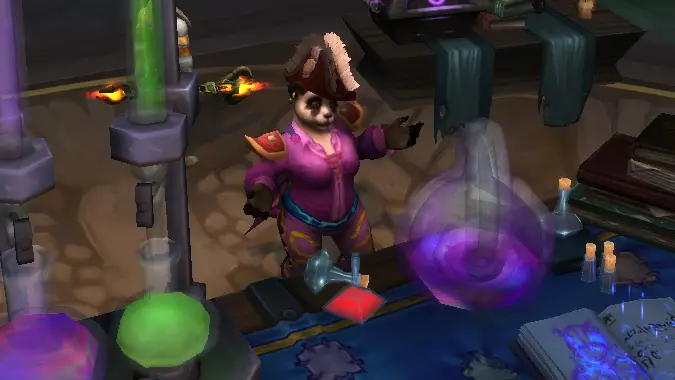 Why this is such a big deal
Flasks have been frustrating to make them due entirely to the sheer amount of Anchor Weed needed to craft a single flask. Currently, even if you get your flasks to rank 3, you need 5 Anchor Weed — and the stuff is harder than hen's teeth to find.
I lived through Purple Lotus, Frost Lotus, and Legion's Starlight Rose herb needs. I quickly learned where I could go to farm these to always have sufficient stacks on hand. Not so much this time around. With Anchor Weed, I've found it anywhere from the side of a hill in Drustvar down to the shoreline in Nazmir. There doesn't seem to be a set pattern to where it spawns. And the spawn rate is abysmal. I can't tell you how many times guild herbalists cry out in chat, "Noooo! I'm flying over Anchor Weed!" Even if you could remember where you saw it, you know it's not going to be there if you manage to get back to that point.
I get that having a rare commodity increases its price and provides income for those who spend their time gathering, but it's such a pain. Guilds need the cauldron for current raid content. As such, even if you don't have an Herbalist or an Alchemist, this is still a positive change. These are the flasks you should be using in raid content. Those of you making money off the herbs or the flasks, you'll still make money — but you'll be able to craft faster and have more stock to sell. This should make you more productive with the use of your time.
I expect additions to crafting professions with patches. There's a bunch of new things coming. All of this is cool. I didn't expect, however, a reduction in herb needs for Alchemy. Now I'm quite excited for the patch to get here. I still may not remember where I saw this herb, but I'm glad I don't need as much of it.