Overwatch Halloween Terror will be haunting a new map starting next week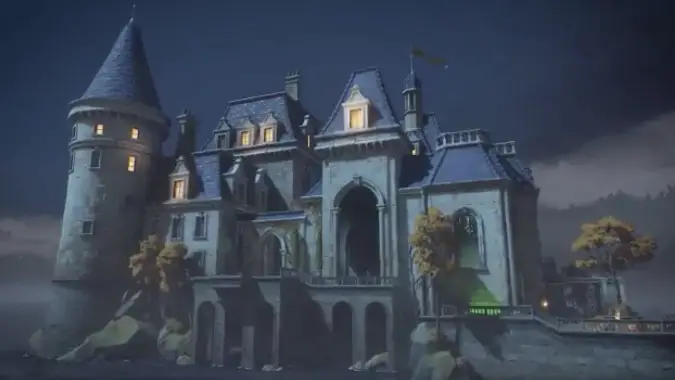 October is here and with it comes Halloween events in our favorite games. Overwatch's Halloween Terror is one of the most anticipated, and now we know it returns on October 9 and runs to October 31. Back in September, Jeff Kaplan talked about the event in a developer update (it starts at 5:19), explaining the event will add "certain areas that look spooky that weren't spooky previously."
That's a roundabout way of saying we still don't know many details, but here's what we do know.
You shouldn't expect a brand new (or heavily reworked) game mode, but this year's events seem to revolve around Chateau Guillard, owing to a teaser video posted to Twitter along with a nicely cryptic poem:
There's a rumor among explorers
About a monolithic lair
Home to terrifying horrors
Heroes, how will you prepare?
Of course, new Legendary skins are coming. Jeff confirmed a Bride of Junkenstein skin, and though he leaves us to speculate as to who it might be, we hope she is as wise-crackingly good as Madeline Kahn in Young Frankenstein. And though we don't officially know who else gets spookified, several other skin names leaked on the Overwatch website earlier this year: Spider Queen, Ghost, and Slasher. You can expect the new Legendary skins to be at the 3,000 credit price, while last year's should return at a discounted price. We can also expect new emotes, highlights, sprays, and voice lines — last year, over 50 seasonal items and over 140 cosmetic items were released, so we can expect plenty of new loot this year, too.
While you're blasting your way through the Chateau, you can get deeper into the mood with Overwatch costumes available at any Spirit Halloween Superstore or online at the costume store, Disguise. Sadly, these "skins" don't come with Loot Boxes.
Mark your calendar. Overwatch's Halloween Terror starts next week on October 9. Who do you think will be the Bride?