Listen to the Overwatch voice actresses swap lines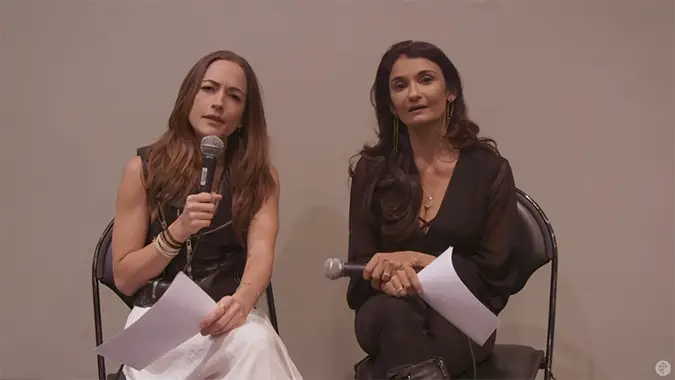 Until I saw this video of the Overwatch voice actresses swapping voice lines, I didn't know that I needed to hear Symmetra say "It's high noon."
Polygon recently got the voices of Symmetra, Sombra, Mercy, and Pharah together to say some of the most famous lines from the game, specifically the ones that their own characters would never say. It's adorable to hear a stuffy character like Symmetra say things like "ain't" and "noob" alongside Carolina Ravassa's Sombra adding sass to Torbjorn's dorky lines. It's also hard not to laugh as they all try their best to give their own flair to Bastion's robotic beeps and boops.
It's clear each of them have an incredible understanding of their characters and how they would deliver each line or whether or not they would in the first place. Ravassa asserts that Sombra would never say Zenyatta's "I dreamt I was a butterfly" line.
If you haven't been watching all of the videos like this on Ravassa's YouTube channel, you should. Most of her videos also get the game's voice actors to say each other's lines, but they're yet to be as diverse as this video. She recently brought on Matilda Smedius, the voice of Brigitte, to swap some of Sombra's voice lines with her and teach her a bit about Sweden.
All of this seems like it might be a taste of what we'll get at BlizzCon next month during the Voices of Overwatch panel on Saturday, November 3. Hopefully we'll get some insight into how they approach the characters, especially the dialogue with the other heroes. There are some interactions in the game, including some recently added ones, that have a ton of weight to them and I want to know what it's like to perform those. Of course, I also want to hear from other voice actors for new heroes like Wrecking Ball. Imagine Hammond squeaking out a Symmetra voice line!