What kind of vehicle combat would be a good fit for WoW?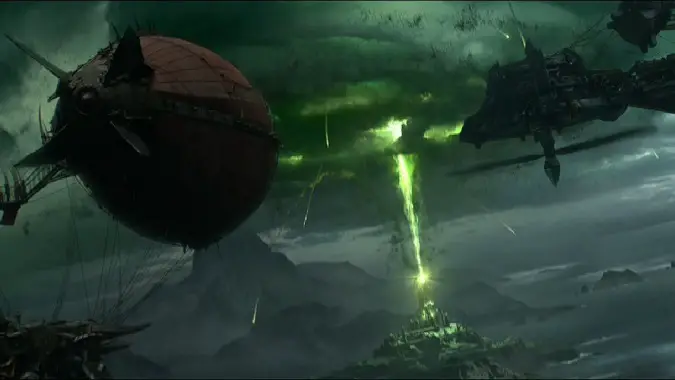 It's no secret that I love Assassin's Creed Odyssey, and lately, while doing the ship combat in that game, I've started thinking about World of Warcraft and how we never really saw all that much vehicle combat outside of a few bosses. With systems like Warfronts and Island Expeditions introduced in Battle for Azeroth, I immediately started to wonder why we don't have ship-versus-ship naval battles in this expansion. It's all about a faction conflict between the Alliance and the Horde that requires each group to gather allies with powerful navies, after all. This feels like it would have been the perfect expansion for ship combat.
But then again, we could very well have all sorts of Azerite-powered vehicles to attack each other with — bosses like Doom's Howl and the Lion's Roar certainly hint at the idea that terrifying war machines are being constructed by both factions. Would you play a tank warfare minigame? Would you like to dogfight for control of the skies, or maybe leap from airship to airship for a kind of combat that combines boarding parties, aerial scraps and ships?
I remember back in Wrath we were told we'd see a lot more than I feel like we got from vehicles, and most of what we did get was in boss battles where players felt like their own abilities got ignored. But maybe I'm wrong and nobody wants to see vehicle combat in WoW. Can you think of any that you'd enjoy experiencing, or would you be willing to try out a game mode that made more use of the vehicle system? Because, man… I really want to see a Kul Tiran ship and a Zandalari ship fighting on the high seas.