What types of mobile games would you like to see from Blizzard's other IPs?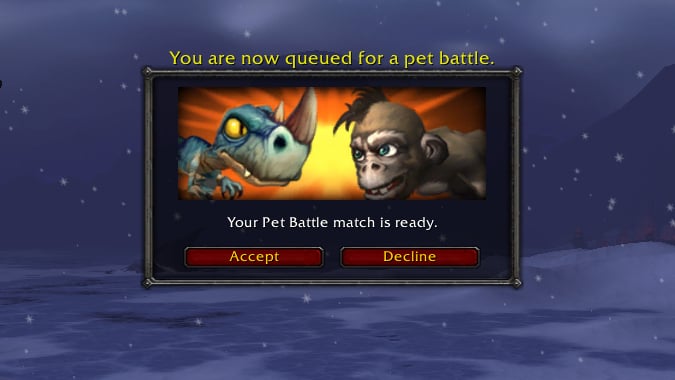 Despite them — ahem — "muted" reactions to Diablo Immortal, Blizzard expanding more into the mobile market is, undoubtedly, a smart business decision. Sure, the way they announced it could've been improved (to say quite literally the least), but no matter — the game will make a ton of money when it finally releases and everyone with stock in Blizzard will be very, very happy. As such, it's no surprise that the company is also looking to make mobile titles across all their existing IPs.
Of course, we have have basically zero information on those titles outside of the fact that they will, at some point, exist. That's what makes this point in time so fun, though! We're free to imagine whatever sort of on-the-go Warcraft experience we want. A mobile pet battle title that ties into WoW? Sure! A standalone Tower Defense title set in Azeroth? Why not?! A mobile version of World of Warcraft Peggle? Heck yes!
And that's only a quick list off the top of my head — just for the Warcraft IP, at that! Given Blizzard has several different IPS, and each could lend itself to a totally unique mobile experience, there are quite a few possibilities for Blizzard's future in the mobile market. I realize mobile games are not everyone's cup of tea, but having played Diablo Immortal — and remembering that Hearthstone is a pretty huge and enjoyable success — I'm genuinely excited to see what Blizzard does with mobile titles. Cautiously optimistic, sure — but still optimistic all the same.
With that in mind, I want to know — what sorts of mobile titles would you like to see from Blizzard? Do you have a specific type of game in mind for a specific IP, or would you be happy getting, say, a Tower Defense game no matter which IP it ties to? Let me know in the comments!
And, as a reminder, the people who work on mobile titles are not the same ones who work on PC/console titles. Getting a mobile title doesn't mean Blizzard had to sacrifice Warcraft 4, much in the same way Diablo Immortal isn't stopping Diablo 4 from coming out (eventually). So, please, let's keep the sarcasm to a minimum.