Can you face the horrors of the Darkening of Tristram?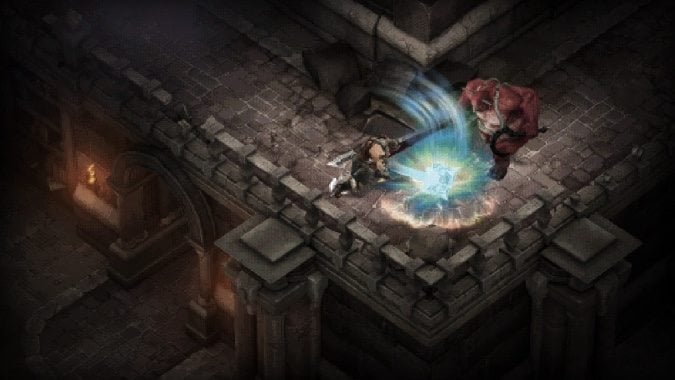 One of the most interesting ways that Blizzard has brought back an old, nostalgic classic is the Darkening of Tristram anniversary event in Diablo 3. It debuted last year, recreating the entirety of the original Diablo game experience inside the Diablo 3 engine. Now, with the franchise marking off another year, Tristram grows dark once more, and players can dive back into the old days for loot, transmog rewards, and a game experience you can only get for the month of January.
I've always found the Darkening of Tristram fascinating because not many game sequels would even think to try and recreate the entirety of their predecessor games within their own game engine in this way. The event started on December 31st, with the appearance of strange cultists who seem to be trying to change the events of the past somehow, and from January 3rd to January 31st you can go back to the original events of the first Diablo in Diablo 3 by finding and entering a portal that leads back to the familiar and terrifying days when Aidan and the other heroes fought the Lord of Terror in the catacombs beneath Tristram Cathedral.
If you did the Darkening event last year, you know the drill — there haven't been any changes of note this year, just more of the same, but since it's a month long event that only happens once a year if there was anything you missed, you finally have the chance to earn it again. There are cosmetic transmog items, actual loot you can only get from the event, achievements, portrait frames, and more, and you only have until 4 p.m. Pacific Standard Time on January 31st to get all you can before it ends for another year.
Diablo is 23 years old this year. Head on back and see the game that started it all, recreated in all its glorious blurry, pixelated fidelity of the old days inside Diablo 3 so you can keep playing your Crusader as you smash old timey monster faces in.