What old-school quest chains do you think every Classic WoW player should experience?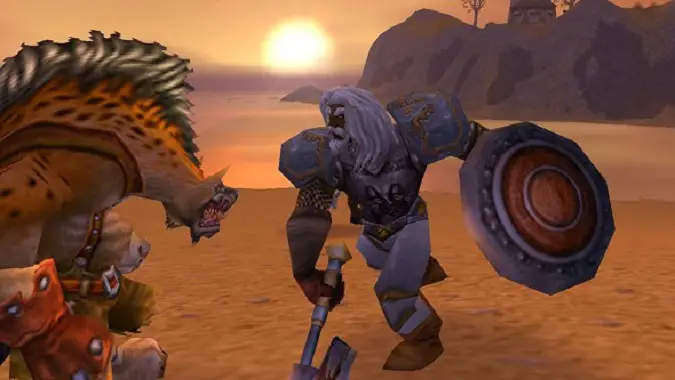 The other day, Narsonas asked about Classic WoW quests in The Queue. Namely, they wanted to know what ones were "must-do" quest chains once Classic WoW does release. I came up with a personal laundry list full of quest chains that included the Linken quest chain from Un'Goro,  The Battle of Darrowshire, and several others. But despite my own personal list, I knew that I wasn't hitting everything… and follow-up comments confirmed that.
How could I forget about 'Of Love and Family'?! Or the AQ40 quest to earn the Scepter of the Shifting Sands?! In short, there are a lot of quests from Classic WoW that don't exist in the current game. Sure, some have evolved, and some have continuations, but there are some that are almost exclusively Classic WoW content. I mean, anything relating to Darkshore is going to be massively different just as a result of how much it changed during Cataclysm — ditto Thousand Needles. Do either of those zones have quest chains that are particularly memorable? Apparently not, because I sure as heck don't remember any specific story beats. But all the same, they're zones that were completely changed in 4.0, and doing them in Classic WoW will be — if not memorable — wholly unique from what players can do now.
And then there are the quests like whichever one it was that required Spider Ichor outside Tarren Mill in Southshore. I don't remember the name. I don't remember the purpose. But I remember that the Spider Ichor took forever to drop. For that reason alone, I want others to do that quest just to experience how different drop rates were back then and how players just had to, well, deal with it.
There are so many aspects of Classic WoW that will make specific quests or quest chains memorable to players, and those will all vary from player to player. And that's why I want to know which quests — if you played back then — you consider "must-do" quests once Classic hits. For those of you who didn't play back then, are there any zones whose quests you want to see? Any quest chains you've heard about that you want to see first-hand? Shout out below!