WoW
Jan 22, 2019 10:00 am CT
Everything you need to know to about the Battle for Dazar'alor raid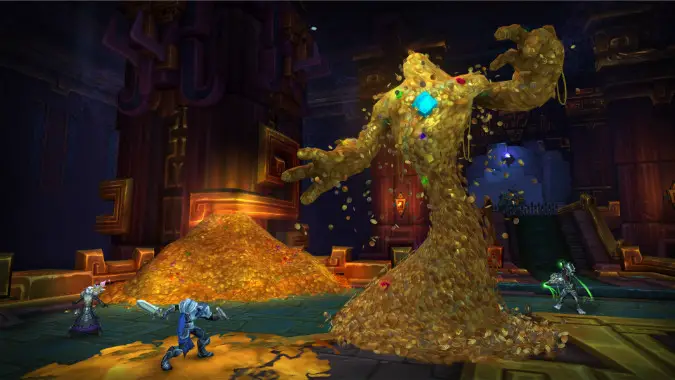 Today the faction war heats up as the heroes of Azeroth battle it out for the capital of Zandalar in the Battle for Dazar'alor raid. As usual, the raid's opening dates will be staggered:
January 22 : Normal and Heroic Difficulties

January 29 : Mythic and Raid Finder Wing 1

February 12: Raid Finder Wing 2

February 26: Raid Finder Wing 3
Any successful operation requires good recon, so if you're planning on tackling Dazar'alor on day one, you'll want to do a bit of research first. Blizzard Watch has sent our crack team of scouts around the web to find the guides and information to ready your team to take down bosses and get those sweet Professor Plums.

Fill your inventory with the best consumables
In the opening weeks of a raid, you want every advantage. Your raid may supply consumables like Sanguinated Feasts, and Mystical Cauldrons, but having your own flasks and food is a good back up. Battle Scared Augment Runes are pricy on the AH right now, but LFRs, World Quests, and even the mission table can keep you supplied. Next on the checklist: plenty of potions. Stock up on Battle Potion of Agility, Battle Potion of Intellect, Battle Potion of Strength, or Battle Potion of Stamina, depending on your class. I like to bring enough to use two per pull. Don't underestimate the Battle Potion of Stamina, even as a DPS class — as the old adage goes, dead DPS does zero DPS.
For those who rather farm the raiders than farm the raid, The Lazy Goldmaker has a new podcast showing you how to make a killing on the Auction House.
If you're an Engineer and haven't picked up the Unstable Temporal Time Shifter recipe, get on it. It's a battle resurrection with a tiny chance of failure, and your raid can probably use as many as it can get. It has a cast time and requires melee range, but if you pull it off, you could win play of night consideration from your raid leader. The third rank of the recipe drops in the raid itself.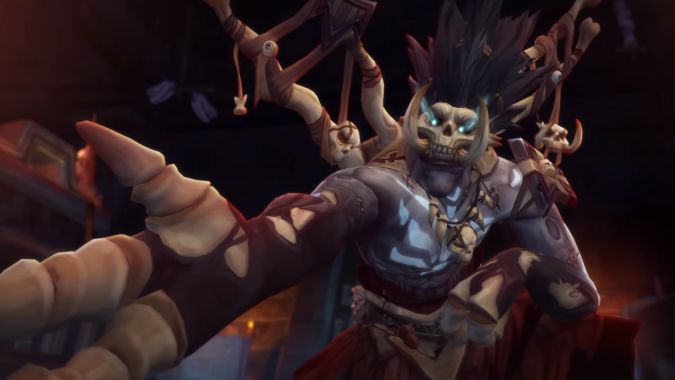 For the lore!
Beyond the standard raid consumables, it's a good idea to catch up on the story for this raid. Like Uldir, the Horde leveling story — and the concluding scenario, Zandalar Forever — provide some fantastic context for the raid and explains the role of Bwonsamdi. The Alliance War Campaign provides its own important back story for the raid and introduces you to Grong, one of the boss encounters. The Alliance zone story for Stormsong Valley explains who the Tidepriests are in the Stormwall Blockcade encounter.
If you're just getting started on these story quests now, it may be too late to finish before you head into the raid — but you'll want to catch up eventually.
The best guides for Dazar'alor
The usual suspects have good overviews of the raid, loot, and bosses.

Boss-by-boss strategies
Give your team a leg up on those early pulls by already knowing the key mechanics and the strategies developed on the PTR. Here's a boss-by-boss rundown:
Much like my optimism that not everyone who died in Infinity War is gone for good, I'm holding out hope that just because a character is listed as a raid boss, it doesn't mean they die at the end of the fight. It's happened before with Kael'Thas Sunstrider in the The Eye and Odyn in the Halls of Valor.
Video guides
If you're more of a visual or auditory learner, Fatboss has a detailed video for each fight. Below is a YouTube playlist which shows each of the strategy videos in order.
Class-specific information
While some classes can handle particular mechanics well, playing your class to the best of your ability and knowing the fights ahead of time is the most valuable contribution any player can make to their team. You can hit up your class specific Discords to find more tips and tricks for your class.
For tanking, Brewmasters remain powerful tanks on progression due to Stagger. Blood Death Knights are also great, through Dazar'alor doesn't have any specific mechanics where Death Grip is useful. Dazar'alor looks to have more blockable damage than Uldir so all your Tankadins and Protection Warriors can rejoice. But as Ciderhelm used to tell me, "use which tanks are available, confident, prepared, and understand what they're doing and know their weaknesses."
There is no new Re-Origination Array type of buff/mechanic in this raid, but Azerite gear is getting more powerful. If you're trying to figure out which trait to pick on your new gear, the guys at Bloodmallet can help. For example, here's their ranking for Azerite traits for all you sexy Survival Hunters.
The opening of a new raid and kicking off a new world first race is one of the most exciting times in World of Warcraft. Get in there, kill some bosses, have fun and deepen friendships among your team and community.